From bassist in The La's to the frontman of cult Britpop group Cast, John Power has established himself as a northern musical icon over the years.
Now, the Liverpool singer-songwriter is set to embark on a solo UK headline tour in October, which will see Power visiting Altrincham, Leeds, Manchester, York, Sheffield and more along the way.
John commented: "Come join me for this autumn's acoustic tour. I'll be playing songs from the early days right through to the present. Be lovely to see you all."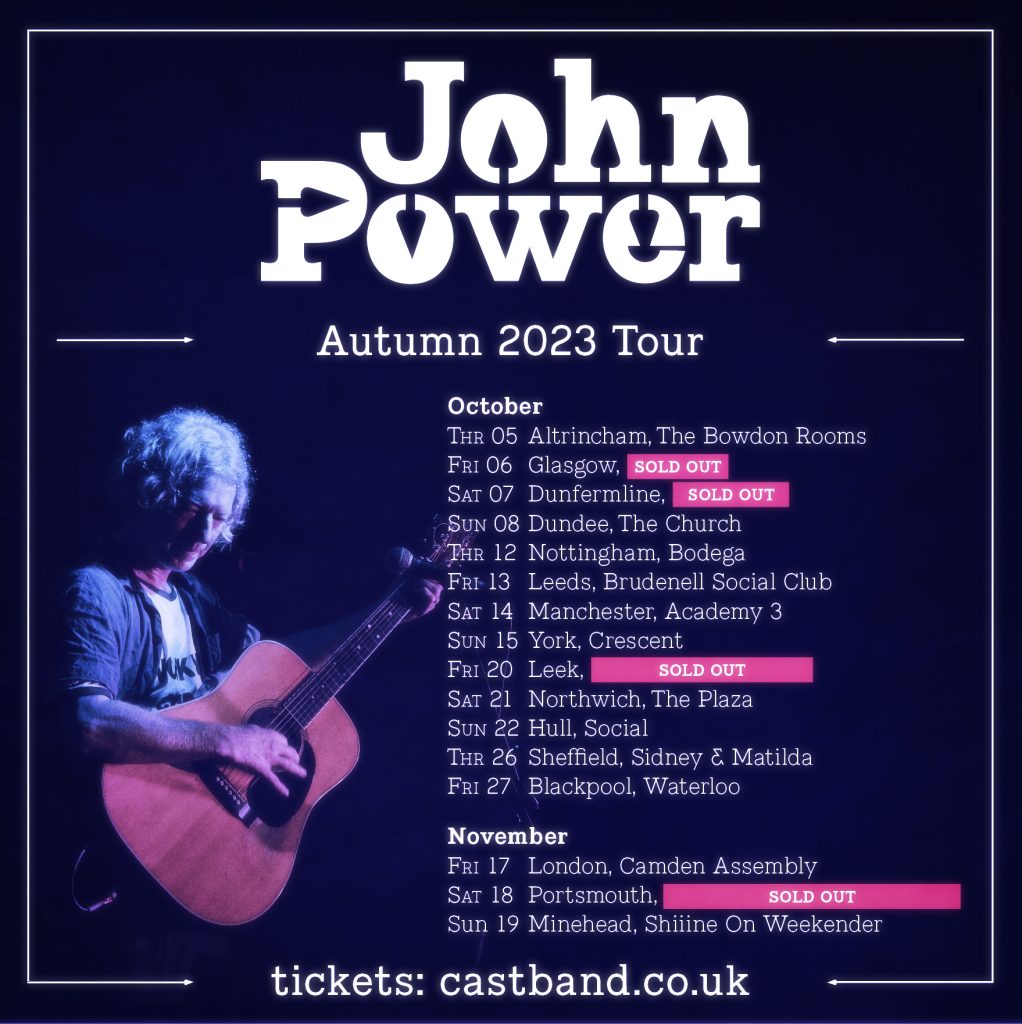 Following Cast's split, John Power's solo career spawned acclaimed records, 'Happening For Love', 'Willow She Weeps', and 'Stormbreaker', before Cast reformed in 2010.
The band are currently putting the finishing touches to their first new album in six years, set for release early next year, shortly after John signs off his solo tour at Shiiine on Weekender – Sunday 19th November.
Glasgow, Dunfermline, Portsmouth and Leek dates have already sold out, but remaining tickets for all other shows are available HERE.
…
Follow us on our socials:
"If you could go out for a drink with any three musicians, past or present, who would you choose and why?" – That's what we ask our guests on the Fantasy Pints Podcast! Seasons 1 & 2 are available now. You can check out all episodes on Spotify, Apple and YouTube, including interviews with DMA's, Clint Boon, Robbie Knox, The Wombats, Jamie Webster, Clinton Baptiste, Scheiffer Bates, Omid Djalili and plenty more!