The Coral have provided fans with the latest instalment of their 2023 double album project, teaming up with actor, Cillian Murphy, for their latest single, Oceans Apart.
The Irish actor, known for roles such as Peaky Blinders' Tommy Shelby and appearances in Inception, The Dark Knight trilogy and more, performs a spoken word outro for the Italian Western themed release.
The track will form part of the forthcoming double album release from the Liverpool band in September, listed as the closing track for the Sea of Mirrors record.
Singer and songwriter, James Skelly commented: "Once everybody had put their parts on the track, Sean suggested we have some dialogue over the outro and said he'd done the soundtrack to Cillian Murphy's first film, so he had a contact. A few weeks later I got an email from Cillian saying he was a fan and would be up for helping us.
"We discussed the character and how I saw it as a once great star like Buster Keaton or Bella Lagosi on the set of a low-budget B movie, looking back thinking: 'How did I get here?' I sent him what Nick had written and then left it up to him to do his thing and when we put what he sent us over the music it fitted perfectly."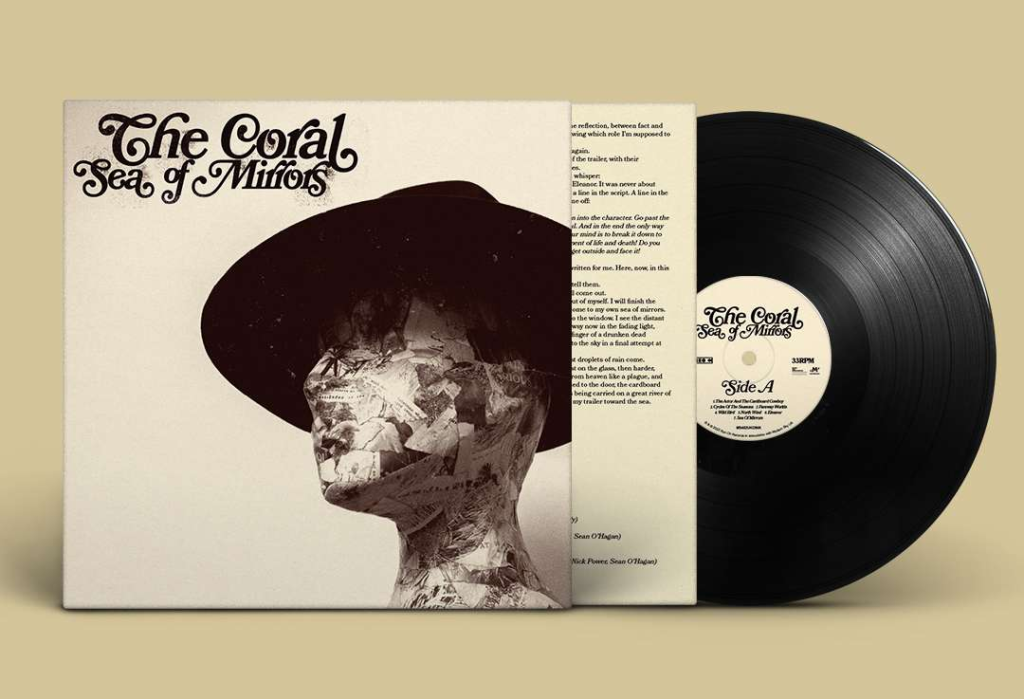 Holy Joe's Coral Island Medicine Show will be the other release alongside Sea of Mirrors, following on from the success of Coral Island which charted at #2 in 2021.
Both albums will be released via Run On Records in association with Modern Sky UK on Friday 8th September.
Sea Of Mirrors will be available in multiple, limited-edition and standard vinyl formats as well as CD, cassette and digital.
Fans and collectors will only be able to get their hands on copies of Holy Joe's Coral Island Medicine Show on single-pressing physical vinyl, CD and cassette formats.
You can listen to the new single, Oceans Apart, featuring Cillian Murphy HERE.
…
Follow us on our socials:
"If you could go out for a drink with any three musicians, past or present, who would you choose and why?" – That's what we ask our guests on the Fantasy Pints Podcast! Seasons 1 & 2 are available now. You can check out all episodes on Spotify, Apple and YouTube, including interviews with DMA's, Clint Boon, Robbie Knox, The Wombats, Jamie Webster, Clinton Baptiste, Scheiffer Bates, Omid Djalili and plenty more!