Twisterella will return to Middlesbrough on Saturday 9th October 2021, and today saw the first wave of artists announced. The award-winning, multi-venue music festival will be headlined by The Howl & The Hum and Lauran Hibberd, with the full list of names below.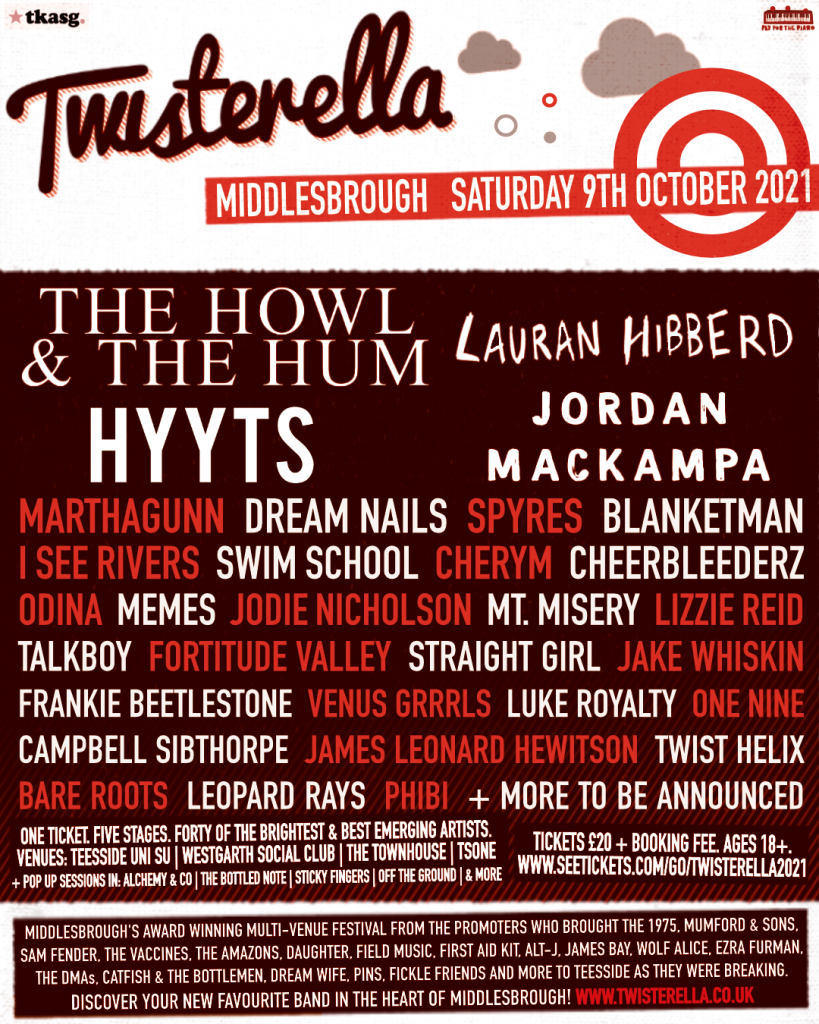 Twisterella was recognised for its 'forward thinking bookings' in 2019 when it won the AIF Independent Festival Award. The award reflected the festival's track record in providing a platform to up and coming artists whose careers have elevated since. The likes of Sam Fender, Black Honey and Fickle Friends are just a few of the names to have been scouted early by the Middlesbrough festival.
All the venues are within a five minute walk of one another – Teesside University Students' Union, The Townhouse, TSOne and The Westgarth Social Club. There are also pop-up sessions in bars on Baker Street and Bedford Street. 
Co-Promoter Andy Carr said, "It is thrilling to get this latest announcement out there and we are so excited for this line up. After the uncertainty of the past year there'll be no better way to reconnect in the heart of Middlesbrough. We can't wait to welcome everyone back to Twisterella. Twisterella is such a special event and we're incredibly proud of what it means to the region's music fans."
Co-Promoter Henry Carden added, "After such a difficult year for everyone involved in the music industry and all of our partner venues, it feels quite cathartic to be announcing bands again!" 
You can buy tickets for Twisterella 2021 for just £20 here. Tickets already purchased for Twisterella 2020 will still be valid for the event, or refunds are available from point of purchase. 
You can listen to our latest Fantasy Pints Podcast with headliner Lauran Hibberd HERE. You can read our interview with fellow headliner The Howl & The Hum HERE, as well as our interview with Luke Royalty HERE.
Follow us on our socials: