Neighbourhood Weekender made its triumphant return to Victoria Park in Warrington at the end of the month. Following a "Live at the Big Top" launch party on the Friday, featuring Ian Brown, Happy Mondays, and Cast, the two-day event was back with another impressive lineup.
We were fortunate enough to be in attendance, and as the festival blues start to ease we are able to look back on who impressed across the three stages on the final May bank holiday weekend.
Here are our Top 5 sets from Neighbourhood Weekender 2023…
THE ROYSTON CLUB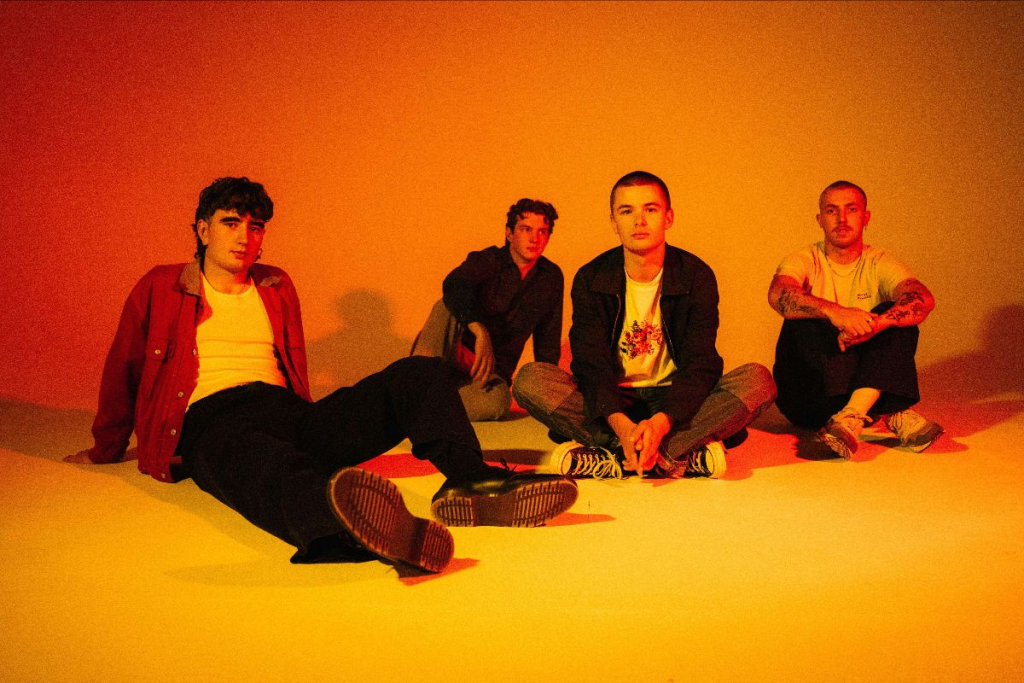 Performing on the opening day, an early afternoon slot under The Big Top did not put off a packed out crowd coming to see one of indie's finest modern hopes. During the final stretch before debut album release (out now), The Royston Club were joined by an army of Wrexham fans chanting for their hometown heroes.
Their catchy indie anthems are made for a summer festival, with the likes of Believe it or Not, Cold Sweats, and Mariana proving popular. But it was the bold move to end on a brand new song, I'm A Liar, a fan favourite in the making, which put the icing on the cake for a stellar performance. You can order the new album Shaking Hips & Crashing Cars here – Shaking Hips & Crashing Cars (lnk.to).
…
PAUL HEATON & RIANNE DOWNEY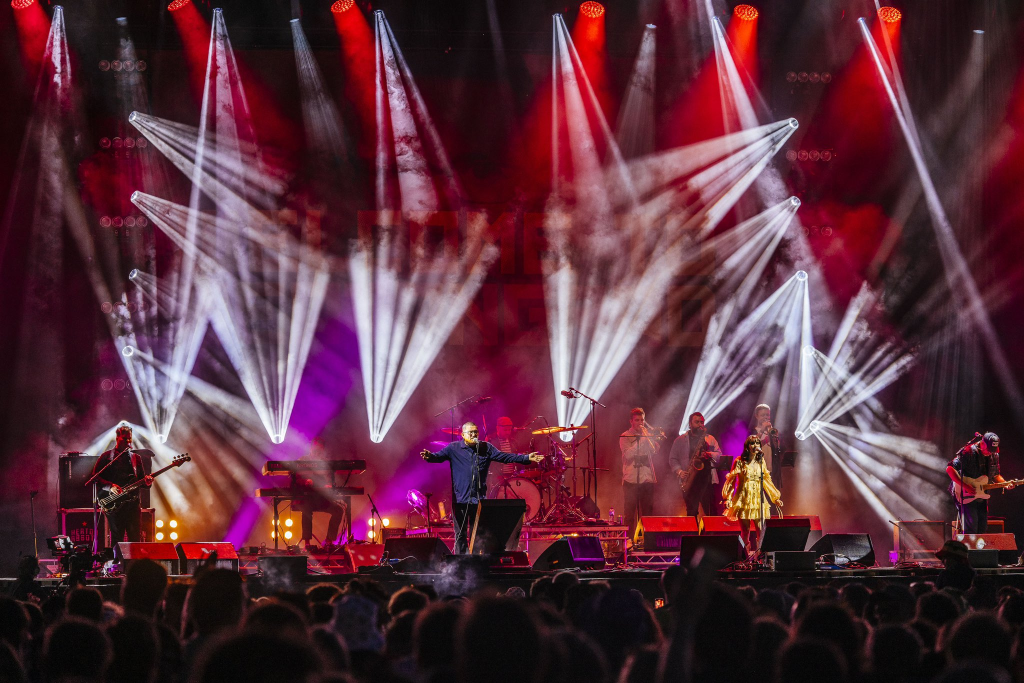 When Jacqui Abbott was forced to step back from touring duties with The Beautiful South bandmate, Paul Heaton, following medical advice, we awaited news of the "special guest" joining Paul for the headline slot at Neighbourhood Weekender. It was then confirmed that Scottish singer-songwriter, Rianne Downey, was the artist selected for the job.
Paul Heaton performed 11 tracks from The Housemartins, The Beautiful South, and Paul Heaton & Jacqui Abbott back catalogue, before welcoming Rianne on stage to a warm reception. If there were any nerves at filling in for a headline slot just a few years into her career as a touring artist, they didn't show. Rianne smashed it, and we wouldn't be surprised to see Downey back on stage with Paul again in the near future.
…
GANG OF YOUTHS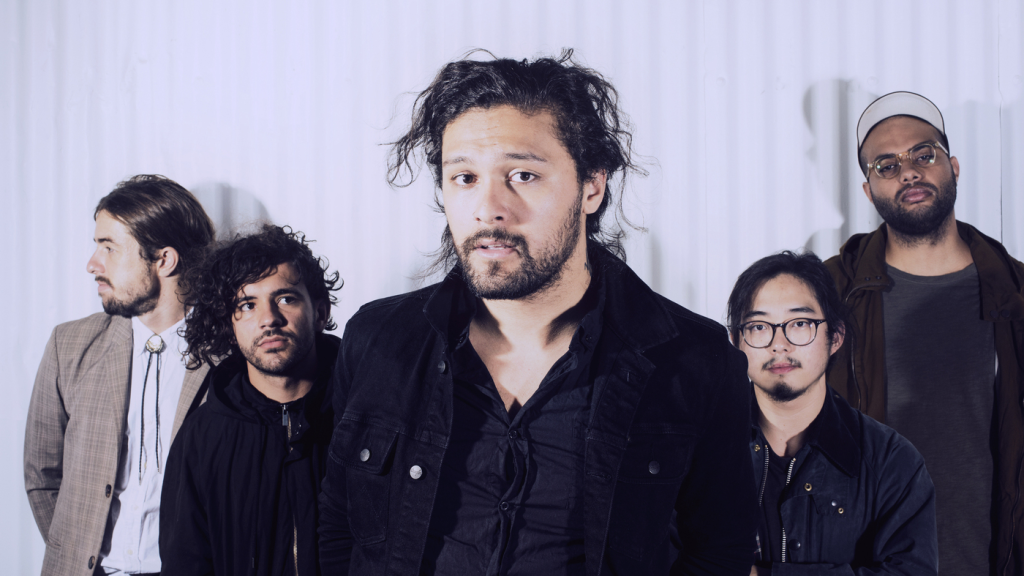 Australian alternative rock band, Gang of Youths are widely regarded as one of the great live bands of recent times. A key component of this reputation is the stage presence of frontman, Dave Le'aupepe, who emerged for his band's main stage Sunday afternoon slot holding up an Everton football top, as his beloved club battled Premier League relegation on the final day of the season.
Sometimes football can be divisive among music fans and is often left at the stage door, but Dave's wit carried through as he continually sought out score updates during the set. His trademark dance moves were on show in the Warrington sun, and he even came out into the crowd to be part of the action. If you haven't seen this band yet, we strongly recommend.
…
CONFIDENCE MAN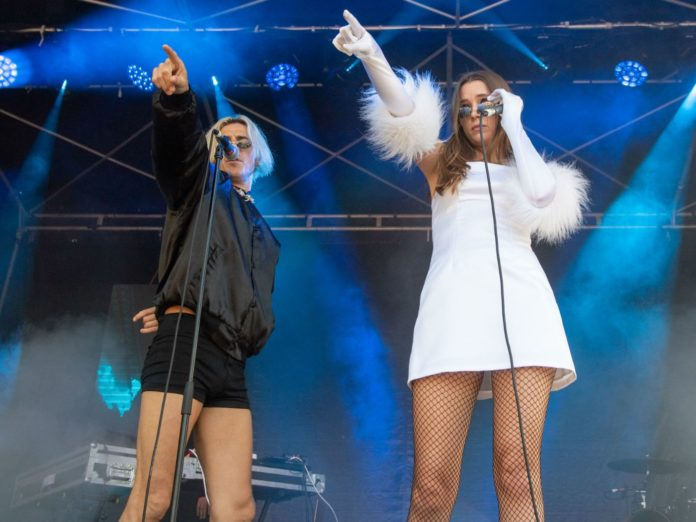 Now for the set of the weekend. We entered the weird and wonderful world of Confidence Man, who brought their unique outfits, slick choreography, and carnival atmosphere to The Big Top as the penultimate act on the second stage.
If you are seeking a music experience like no other, then Confidence Man are for you. Non-stop indie electro-pop from the Australian duo, with hits including Boyfriend (Repeat) and Holiday.
It is outlandish, it is provocative, and it is quite simply brilliant. A must watch at ANY festival.
…
PULP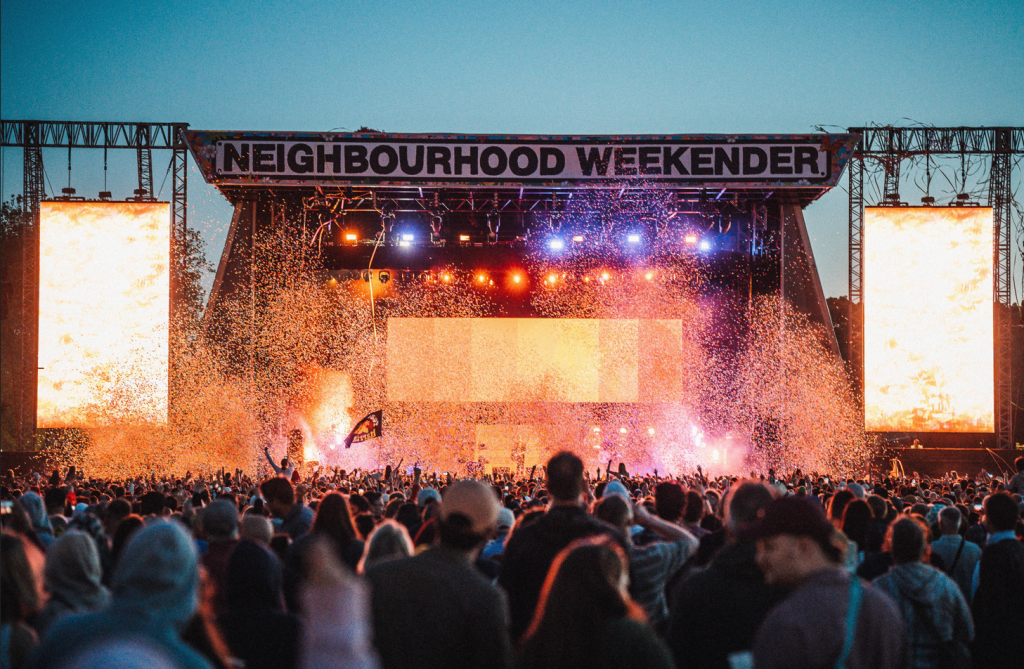 And last but not least, it was the highly anticipated return of Pulp. The iconic Sheffield band were on fine form as they entered stage to I Spy, with Jarvis Cocker rising up from the back of the stage before launching into Disco 2000, accompanied by a confetti explosion.
Performing a career-spanning set of classic hits such as Do You Remember The First Time?, Babies, and Common People, Jarvis was on fine form fronting the band, who before that weekend had not played together in over 10 years.
You can catch Pulp at Castlefield Bowl, Sheffield Arena, Isle of Wight Festival, and many more for their "encore", so catch them while you still can!
Has Neighbourhood Weekender ever let us down? No. An incredible addition to the UK festival calendar that just gets stronger each year. Roll on 2024!
…
Follow us on our socials:
"If you could go out for a drink with any three musicians, past or present, who would you choose and why?" – That's what we ask our guests on the Fantasy Pints Podcast! Seasons 1 & 2 are available now. You can check out all episodes on Spotify, Apple and YouTube, including interviews with DMA's, Clint Boon, Robbie Knox, The Wombats, Jamie Webster, Clinton Baptiste, Miles Kane, Omid Djalili and plenty more!