An exciting free festival is coming to Salford next month, with We Invented the Weekend gracing the city on Saturday 3rd and Sunday 4th June. The festival is a celebration of culture, with 150,000 people expected to head to Salford for a packed programme featuring radio and club DJ, Craig Charles, Charity Super.Mkt, and contemporary dance group, Rambert.
Popular hotspots such as MediaCity will be transformed for two days in June, with the likes of Manchester's Factory International, the Great British Sewing Bee, BBC Garden Rescue, and "We Got Green" featuring in workshops, performances, and attractions over the two days. Visitors will also gain access to a curated collection of fashion, accessories and homewares from a dozen of the UK's best local and national charity retailers, all in the name of society and sustainability.
In celebration of the all-Manchester FA Cup final, there will be football themed craft activities, mini tournaments and themed music, with Salford Community Leisure also delivering a series of sporting events in the Weekend Arena. Elsewhere, U-Swim will be hosting free open water swimming sessions.
We Think Big, CBeebies Bedtime Stories LIVE, and Art Battle I: The Next Generation also feature in the programme. Community Clothing, an ethical clothing brand based in the North, will be leading a pop-up and swap shop, and over at The Lowry there will be 'We Get Creative' workshops, featuring Gogglebox star, Helena Worthington.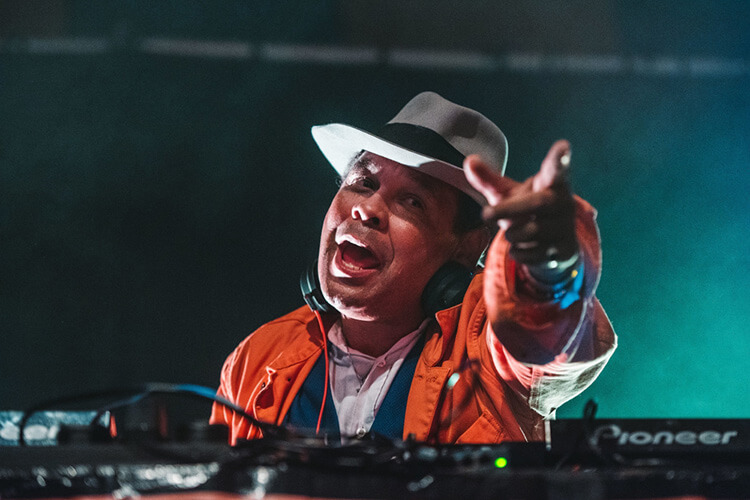 Wayne Hemingway MBE, co-founder of the We Invented the Weekend festival commented: "It's nearly time to let loose and celebrate free time in a completely refreshing and new way this June. We Invented the Weekend is for everyone and we guarantee everyone will get to try a new pastime or ten  during the weekend celebrations . The festival has the perfect mixture of activities so no matter where you're travelling from or who you're travelling with, there will be something for you . And what is more, it's FREE!"
Tom Stannard from Salford City Council added: "These latest additions to the festival line up further emphasize what an amazing event We Invented the Weekend is gearing up to be. With so many wonderful things happening and big names joining the celebrations, it truly will be a special weekend for the city and one not to miss."
More information and the festival programme can be found here. Free tickets are available to reserve across the 200+ activities. Bookings open in early May here.
…
Follow us on our socials:
"If you could go out for a drink with any three musicians, past or present, who would you choose and why?" – That's what we ask our guests on the Fantasy Pints Podcast! Seasons 1 & 2 are available now. You can check out all episodes on Spotify, Apple and YouTube, including interviews with DMA's, Clint Boon, Robbie Knox, The Wombats, Jamie Webster, Clinton Baptiste, Scheiffer Bates, Omid Djalili and plenty more!