The Christmas Day celebrations are now over, and as we approach New Year's Eve it is time for one more Top 10 list for 2022. This time it is the big one – the albums! It has been an incredible year for new album releases. The emergence of Wunderhorse and Wet Leg, stellar second album returns for Sports Team and Black Country, New Road, and the outstanding Jamie T comeback, it was a strong 12 months for British artists. Further afield, we were treated to Skinty Fia from Fontaines DC, and even a genius concept album from The Weeknd.
However, Northern Chorus focuses on celebrating the success of northern UK bands and artists, therefore our albums list reflects this accordingly. Some honourable mentions that narrowly missed out this year include Unwanted (Pale Waves), World I Understand (The Sherlocks), The Dream (Alt-J), and Fix Yourself, Not The World (The Wombats), but after plenty of thought, here are our Top 10 Albums of 2022…
10) DICTATOR – RUBIK'S CUBE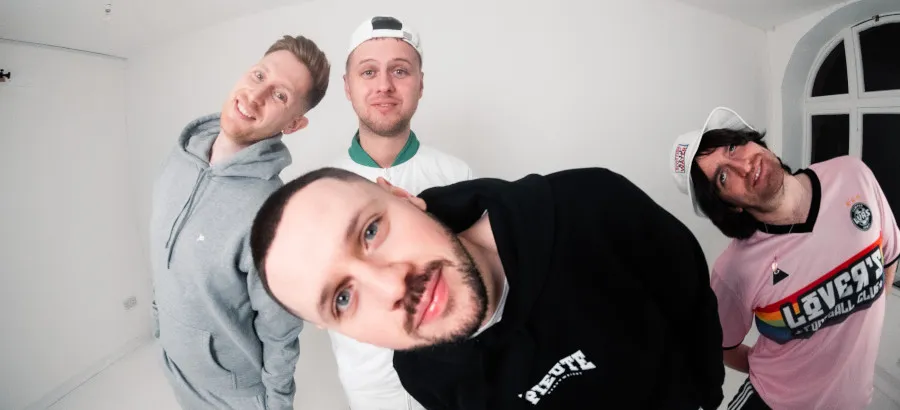 This nine-track release from SAMA-award-winning Scottish band, Dictator, is nothing short of perfection. From clever interludes and genre-spanning singles, through to the genius collaboration with up and coming rapper, Bemz, this was a landmark moment from a band destined for greater things. Creative production, catchy choruses, clever lyricism, strong vocals, Dictator have everything in their locker to use the Rubik's Cube success as a platform to grow in this industry, and we can't wait to see where it takes them.
…
9) THE ORIELLES – TABLEAU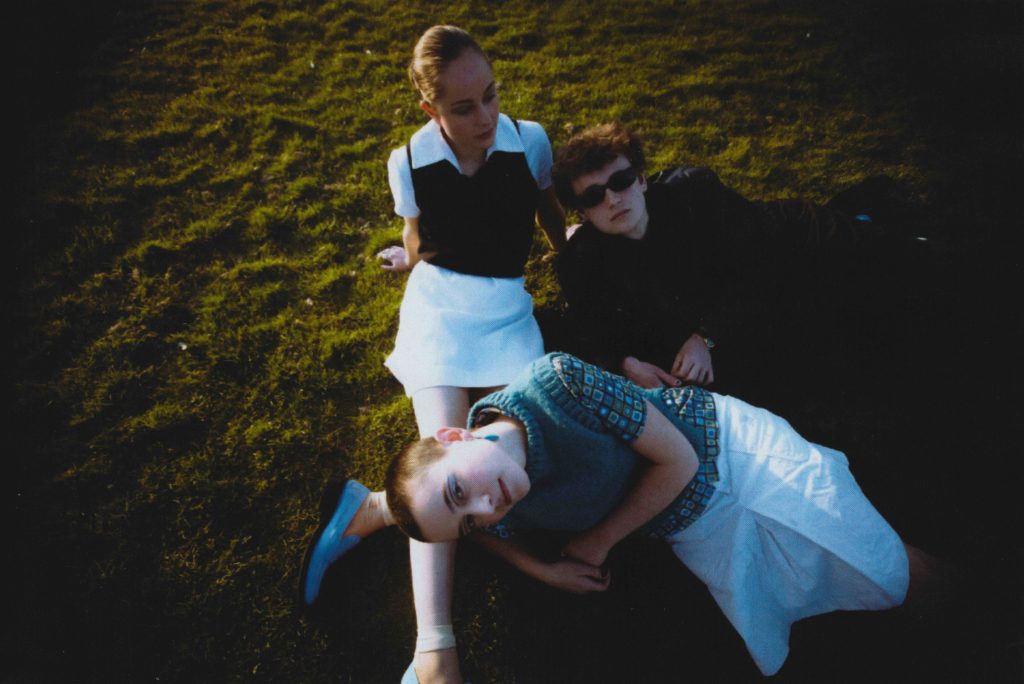 When bands experience early success it can often lead to heading in sonic or creative directions not necessarily reflective of their own preferences. This has never been the case with West Yorkshire's innovators, The Orielles. If you thought 2020 record, Disco Volador, was ambitious, then Tableau takes it to another level. Revelling in their own creative talents, the Halifax trio never had commercial radio play in mind with the new album, and there is something quite admirable about that. The results are genius, and is there a band more exciting and unpredictable than The Orielles right now?
…
8) THE HEAVY NORTH – ELECTRIC SOUL MACHINE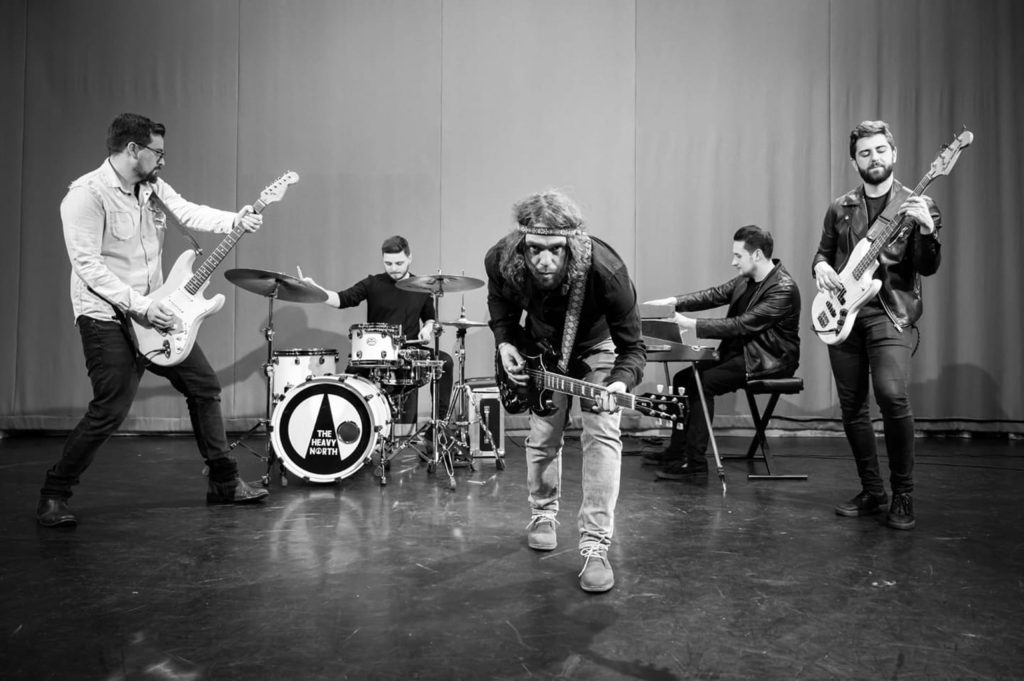 2022 welcomed the long-awaited debut album release from talented Liverpool blues-rock outfit, The Heavy North, and it was worth the wait. One of the most underrated bands around at the minute, yet deservedly now growing a strong following in the UK and beyond, Electric Soul Machine was the perfect encapsulation of this band's individual musical talents and of course, the soulful and powerful voice of frontman, Kenny Stuart. This year also saw The Heavy North sell out the Arts Club in their home city, so fingers crossed there is more in store for 2023.
…
7) EVERYTHING EVEYRTHING – RAW DATA FEEL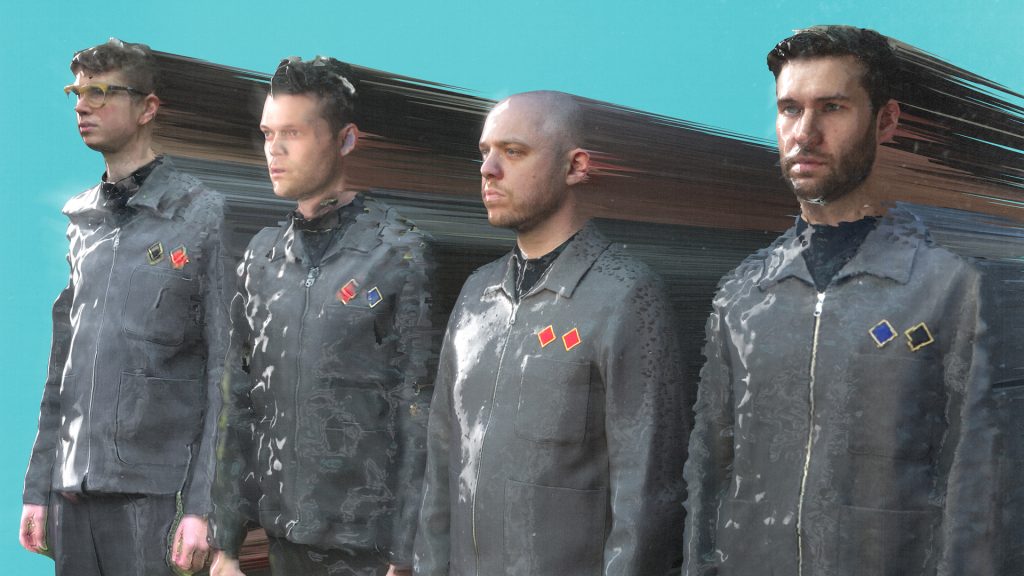 Featuring in both our Top 10 Songs and Top 10 Albums of 2022 lists, it was another impressive year for art-rock band, Everything Everything. The technology-inspired Raw Data Feel sees the Ivor Novello winning band turn to creative PR promotion, with signs spotted around Manchester advertising the Bad Friday single, followed by a unique phone-in number for Teletype. This band can do no wrong in our eyes, consistently testing themselves sonically with one of the best live shows around at the minute to back up the music. Could they be the most underrated band in UK music?
…
6) THE 1975 – BEING FUNNY IN A FOREIGN LANGUAGE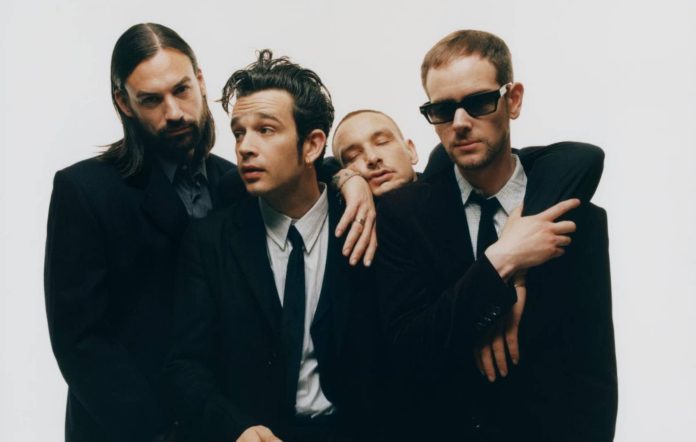 Returning more divisive than ever, love them or hate them, The 1975 are one of the biggest UK bands of their genre now. From controversially kissing fans at gigs to eating raw meat on stage, Matty Healy clearly isn't phased by critics of his persona. Thankfully, the Cheshire band consistently produce top quality records, with Being Funny In a Foreign Language "less filler and more killer" than its predecessor. The production of George Daniel has always been the driving force for The 1975, with Healy's unique lyricism to complement. The record even has a nod to LCD Soundsystem at the start!
…
5) BLOSSOMS – RIBBON AROUND THE BOMB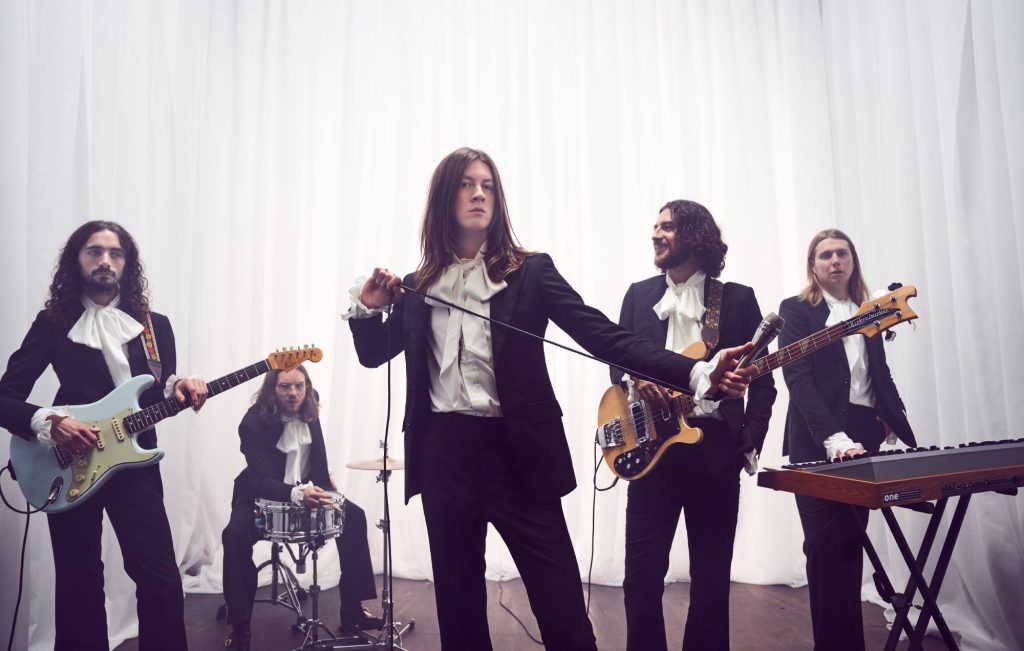 2022 was a real coming-of-age year for Stockport five-piece, Blossoms. Now worthy festival headliners here in the UK, the band have avoided any genre pigeonholes by taking on their most adventurous record to date, carefully crafting an outstanding live show to go with it. Ribbon Around The Bomb even sees Tom Ogden creating a character for the album in "The Writer", and whilst some may have been unsure if they could deliver again so soon after the previous album cycle, Blossoms proved once again to be a creative powerhouse for catchy indie anthems.
…
4) ARCTIC MONKEYS – THE CAR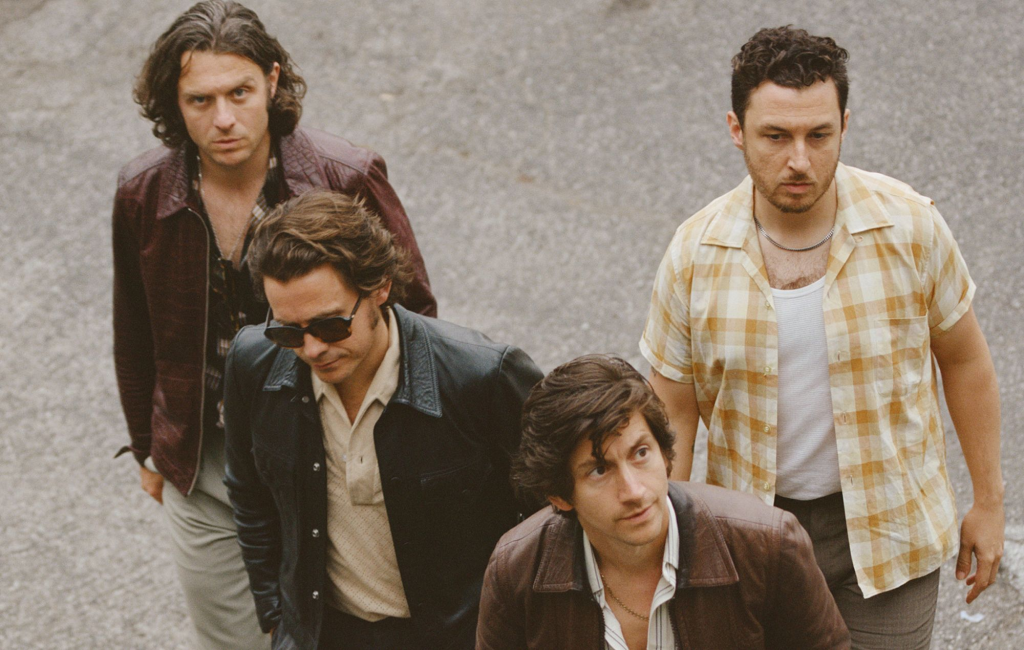 Where the next chapter of the Arctic Monkeys journey would head musically was up for plenty of debate following the polarising concept album, Tranquility Base Hotel & Casino. The Car picks up from where they left off with the 2018 release, with a more theatrical sound to certain tracks such as Body Paint and There'd Better Be A Mirrorball, the latter of which could easily be Alex Turner's bond theme. Whilst in our opinion The Car may not have hit the heights of previous Arctic Monkeys records, it still oozes quality and showcases Turner's unrivaled lyricism and sonic creativity. This is a band who follow their own path, rather than bowing to pressure from fans who maybe want to hear more of the early sound. Whether you love or loathe the Monkeys' evolution, you can't take away their ambition and unpredictability.
…
3) THE SNUTS – BURN THE EMPIRE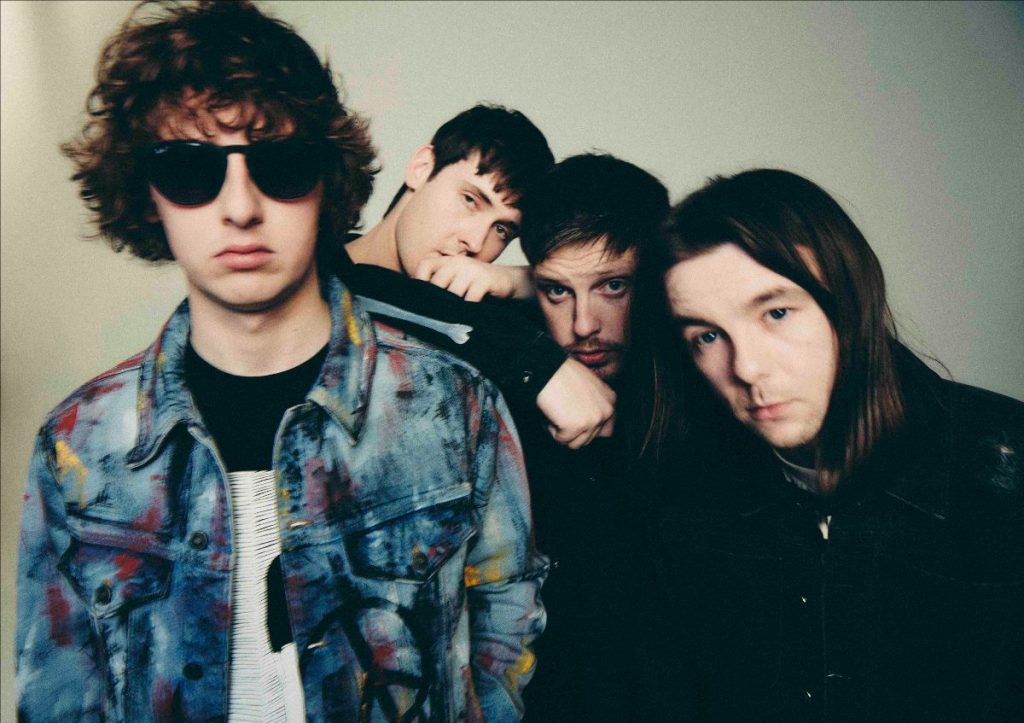 There is a bit of pressure added to a band's second album release when their debut soared to number 1 in the charts. Not to fear with The Snuts however, who just a year on created a stellar follow-up to W.L. in the shape of politically-charged, Burn The Empire. The first album offered a genre-exploring musical journey, and the latest record sees the Scottish band maturing and developing into one of the UK's top indie artists. From punk-esque verses in the title track to taking on the business giants in Zuckerpunch, the gloves are off on The Snuts' second offering, and how far they can go with musical talent within the band is exciting to say the least. A worthy bronze medal album in 2022 from the West Lothian boys!
…
2) PAOLO NUTINI – LAST NIGHT IN THE BITTERSWEET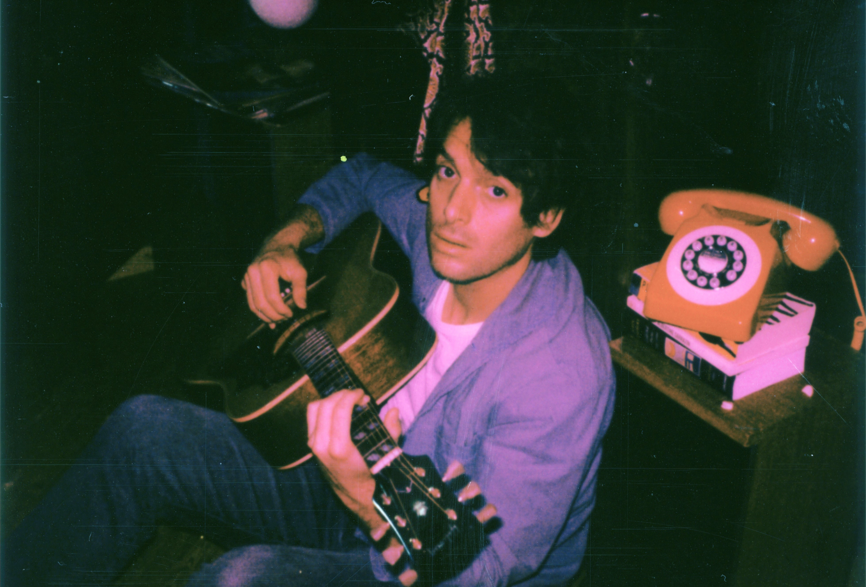 Another second place in our 2022 lists for Paolo Nutini, narrowly missing out on our album of the year. Paolo's return from the musical wilderness after seven years away was undoubtedly one of the highlights of the year, but when you spend that long away you really need to deliver with the new material. We know his voice would make anything sound great, but Last Night In The Bittersweet was inventive, bold, and enchanting in the live sets. The likes of Through The Echoes and Acid Eyes showcase the softer side of Nutini we know and love, whilst Afterneath and Lose It both exude attitude in abundance, in an album that really has a bit of everything. We only ask that it's not seven years before the next one!
…
1) YARD ACT – THE OVERLOAD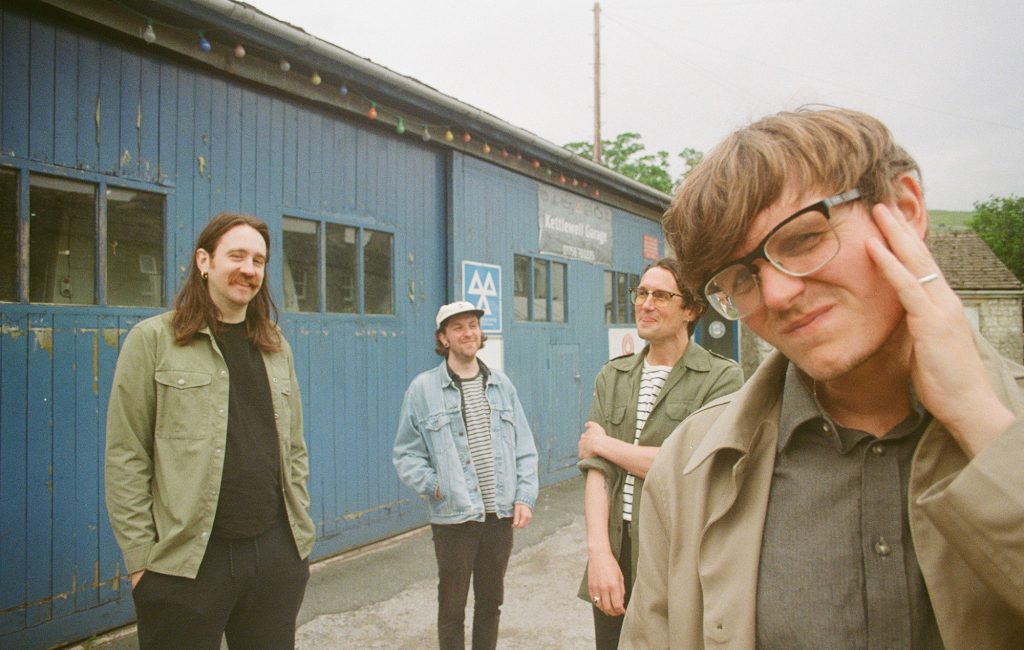 And our number one album for 2022 goes to Leeds post-punk band, Yard Act, whose debut album The Overload, received a Mercury nomination and propelled the four-piece into a Wet-Leg-esque sharp rise to popularity. This is a story of graft, with band members who have tried their hand at various music projects over the years, as well as acting, and now reaping the rewards for their determination. With lyrics that are both clever and humorous in equal measure, executed by the wonderfully northern spoken word style of frontman, James Smith, Yard Act's endearing and unique music has been a stand-out breakthrough of the last 12 months. Even rubbing shoulders with the icon, Elton John, it has been a whirlwind year for a band destined for the big stages.
So there you have it, after plenty of deliberation we have our Top 10 Northern Albums of 2022. Let us know your thoughts!
…
Follow us on our socials:
"If you could go out for a drink with any three musicians, past or present, who would you choose and why?" – That's what we ask our guests on the Fantasy Pints Podcast! Season 2 is underway now, with the latest episode below. You can check out all episodes on Spotify, Apple and YouTube, including interviews with DMA's, The Wombats, Jamie Webster, Phoenix Nights' psychic Clinton Baptiste, impressionist Scheiffer Bates and plenty more!