Following their triumphant socially distanced show at Manchester Academy earlier this month, Lottery Winners have treated fans to a brand new single, 'Favourite Flavour'. The track is taken from the Leigh band's upcoming album, 'Something to Leave the House For', out Friday 24th September.
Frontman, Thom Rylance commented: "It's a fun song. It doesn't take itself too seriously. My fiancé is a nurse, and one night I was writing a song in the garage and she came in and asked if she could help. I said yes, to humour her, and then she starts singing this amazing melody. I was fuming. She's just good at everything."
Ready to grace BBQ playlists around the UK in 2021, 'Favourite Flavour' is a summer-ready anthem, bringing positive vibes and whetting the appetitite of fans for the new record later this year. You can listen to the track HERE. Or watch the messy new video for the single HERE.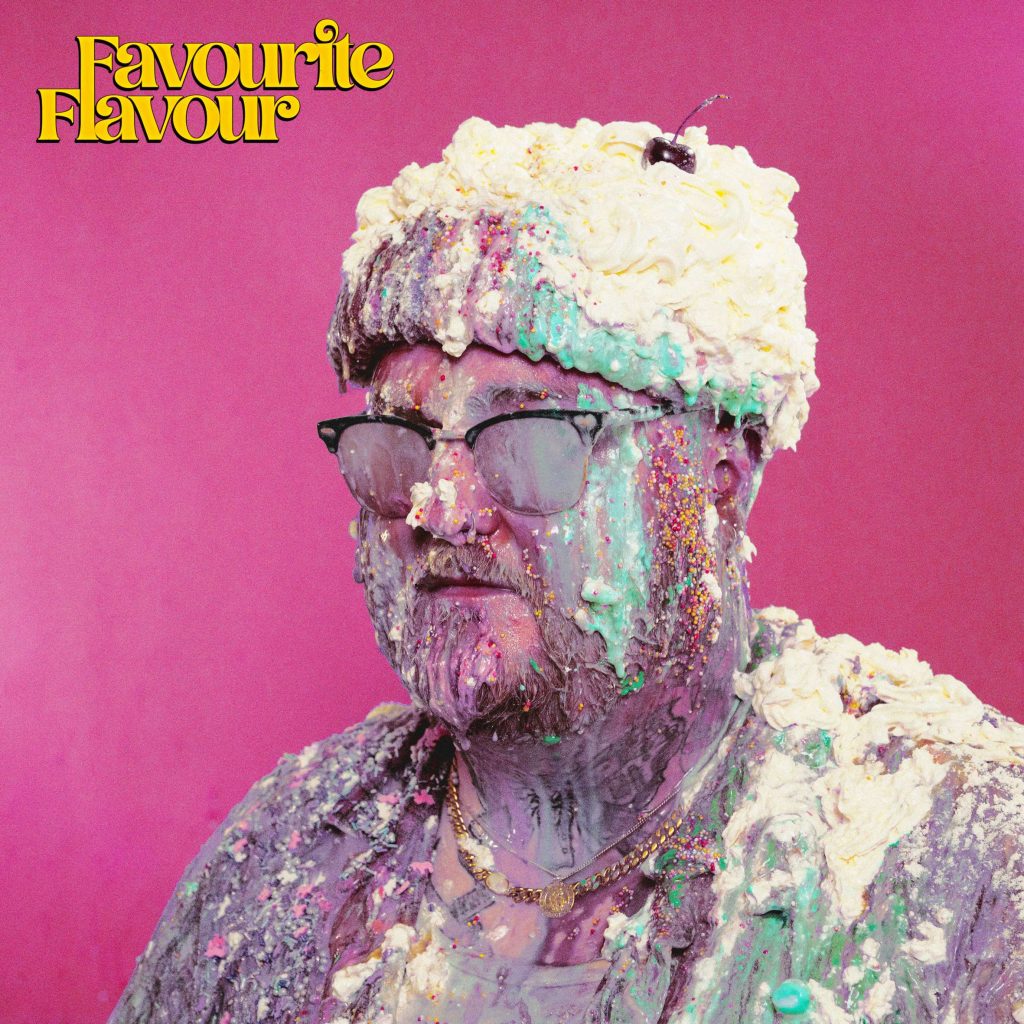 The band will play Manchester's O2 Ritz later this year, along with a run of festival dates and a support slot for the Kaiser Chiefs at Cardiff Castle. Remaining tickets for all dates are available at www.thelotterywinners.co.uk. Full tour dates below:
Sun 25 Jul Sheffield, Tramlines Festival
Fri 6 Aug Lincolnshire, Beyond The Woods Festival
Fri 13 Aug The Boof Festival
Sat 14 Aug Cardiff Castle (supporting Kaiser Chiefs)
Sun 22 Aug Devon, Beautiful Days Festival
Fri 27 Aug Portsmouth, Victorious Festival
Sun 29 Aug Bolton, Food and Drink Festival
Wed 1 Sep Brighton, The Prince Albert
Thu 2 Sep Southampton, Joiners
Fri 3 Sep Birmingham, Castle and Falcon
Sat 4 Sep Lancashire, Highest Point Festival
Sun 5 Sep Nottingham, Bodega
Tue 7 Sep Bristol, Thekla
Wed 8 Sep Leeds, Key Club
Thu 9 Sep Blackpool, Bootleg Social
Fri 10 Sep Wigan, The Boulevard
Sat 11 Sep Stoke, Sugarmill
Fri 17 Sep Manchester, Food and Drink Festival
Sat 18 Sep London, The Roundhouse (supporting Frank Turner)
Wed 22 Sep Milton Keynes, Crauford Arms
Thu 23 Sep London, Oslo
Sat 25 Sep O2 Ritz, Manchester
Thu 30 Sep Sheffield, The Leadmill
Sat 2 Oct Liverpool, Sound City
Sat 9 Oct Stockton-on-Tees, NE Volume
Fri 22 Oct Macclesfield, Suburban Hymns Festival (main stage)
Sat 23 Oct Newcastle, Hit the North Festival (main stage)
Sat 11 Dec Birmingham, Sonic Wave Festival (main stage)
Follow us on our socials:
…
If you haven't already, make sure you check out our Fantasy Pints Podcast, where we interview a different guest each week and ask the one common question – "if you could go for a drink with any three musicians past or present, who would you choose any why?" Latest episode below!