"BLUE WEEKEND" – WOLF ALICE (Release Date: 04/06/2021) – 9/10
Words: James Kilkenny
Following the critical and commercial whirlwind of 'My Life Is Cool' and 'Visions of a Life', the latter gaining them a Mercury Prize, Wolf Alice convened at a Somerset Air BnB to embrace each other's individual selves, away from the clamouring festival stages. They then eloped to a converted church, where they formed the demos which became 'Blue Weekend'; creative juices flowing after a dense slog of touring (the Visions of a Life world tour alone encompassed 187 shows). Their third album was aided by the production of Markus Dravs – further honing the already razor-sharp Wolf Alice sound. Thus, Blue Weekend acts as a seamless summation of the progression chartered by their first two albums; equally, it is a look into the band's starry future.
'The Beach' envisions an incrementally-tense, oceanic plunge into the album – a seamless segue into the sweeping, tidal 'Delicious Things'. Delicious Things, within the arcing vocal and instrumental undulations, exemplifies Blue Weekend's raw lyrical candour: "I don't care I'm in the Hollywood Hills/I'm no longer pulling pints, I'm no longer cashing tills and I'm alive I feel like Marilyn Monroe"; reflecting simultaneously on the band's stratospheric rise and pre-fame period equally deftly.   
As such lyrics glide over the band's past and present, Blue Weekend's musical landscape concurrently sees Wolf Alice aligning their established palette with an intrinsically forward-facing approach. As much as they could, rather than manufacture another 'Don't Delete The Kisses' – and as perhaps parts of fans' hearts may desire (you need only ask how many times I've looped the latter) – they in fact do the opposite.  
'Safe From Heartbreak (if you never fall in love)' elevates the sentiment of Don't Delete The Kisses, an arpeggiated acoustic canvas hearkening back to 2010 and the initial iteration of vocalist/guitarist Ellie Rowsell and guitarist Joff Oddie – each note glimmering with incandescent, yearning desire – and Rowsell's harmonic vocal elixir. This pared down element, almost crushingly moving in its simplicity, brings a revitalised melancholy of this former version of the band, especially with the rawness of "You f****d with my feelings/Safe from heartbreak if I never fall in love".
Electro and synth-prominent, 'How Can I Make It OK' unveils another facet to the album and this iteration of Wolf Alice. Interspersed with brooding scythe of a guitar line, alongside the nigh-operatic Rowsell vocals cascading around it's refrain – a revitalising essential at the albums core.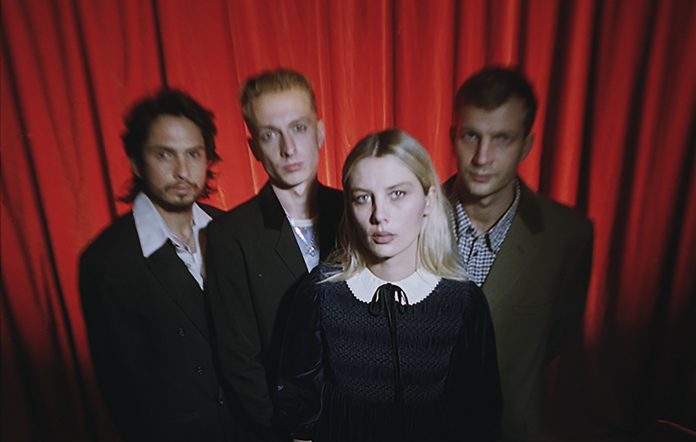 Rather than a skeletal of revamp of tracks like 'Yuk Foo', 'Play the Greatest Hits' strikes as a biting retaliation to the steadfast rule of bands to affix their latest and greatest – of which the London band have already ploughed a long line – to every setlist, no matter their patience or boredom. It indulges in Wolf Alice's visceral side with brass and brazen instrumentation and acerbic vocals; in this, and the track's undeniably head-banging tendency, the band – perhaps unironically – have mastered their next, and possibly greatest, clamouring live request.
'The Beach II' lends the record a cyclical energy, effervescing in the woozy feedback that its sister track concluded with. It then coalesces into a melancholy yet optimistic dire, My girls on the beach/Happy ever after/It's OK", of effusive, elastic lead guitar and electronic accoutrements. In this bruising finality and catharsis, alongside the vast space covered in little over 40 minutes, Wolf Alice create an incalculably soaring record of artistic zeal (even for their dizzying altitudes) in its emotive, expressive vulnerability.
Out today (4 June 2021) via Dirty Hit.
Main photo credit: Jordan Hemingway
Follow us on our socials: