The latest release from Alan McGee's 'It's Creation Baby' label is out tomorrow, in the shape of the eagerly anticipated 'Feels So Real' by Galway's The Clockworks.
The track is a paean to our urban centres, encapsulating every particle of their newfound home in London. 'The city's a lady, the city's a tramp'; whilst the track is a nod to the vibrant, bustling atmosphere of the capital, it also delves into the darker side of urban decay, social inequality, drug abuse and danger. Yet, songwriter James McGregor finds himself comfortable in the oxymoronic world he finds himself in, with the chorus boldly repeating 'it feels so real to me'.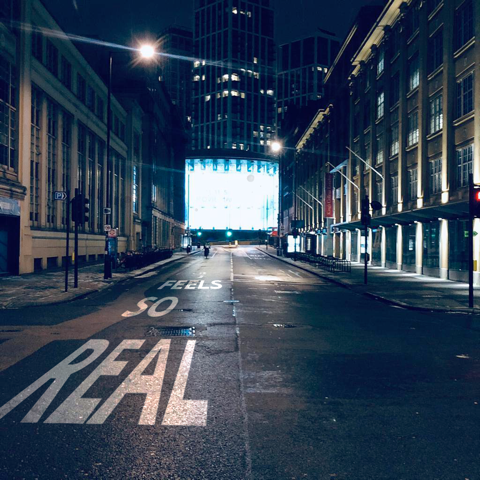 Speaking about the new single, McGregor says: "The idea for this song was to soundtrack a certain feeling, a rapture or excitement, for the lyrics to set the scene and the music to set the feeling. This song is essentially about how all the things that make up the city; the good, the bad and the ugly are all what make it exciting… In a way it could be about finding hope in hopeless circumstances."
Written just before and finished during the course of the first lockdown, 'Feels So Real' is a vivid memory of the capital pre-Pandemic and a pre-emptive forecast of its return to normality.
'Feels So Real' was recorded by The Clockworks at Unity/Aquarium Studios, Willesden. It was produced and mixed by Michael Rendall with The Clockworks, with additional mastering by Nick Watson at Fluid Mastering. PRE-SAVE HERE
…
Do you want to write for Northern Chorus? Read more on the following link and get in touch!
https://www.northernchorus.co.uk/2021/02/18/contributors-we-need-you/
…
Follow us on our socials: