Although we're only midway through February, we have already been treated to some great new music. We've launched a new 'Best of 2021' playlist, which we will update throughout the year.
The playlist will include established artists and rising stars, with some of our favourite tracks of the year.
Our first wave of tracks is as follows:
The Snuts – Somebody Loves You
The Reytons – Jealous Type
Pacific – Puzzle
The Howl & The Hum – Blinding Lights (Live Cover)
Cobain Jones – She Plays
Bull – Eugene
Flawes – Higher than Before (ft. Mali-Koa)
The Lottery Winners – Start Again (ft. Frank Turner)
Rosellas – Damaged
Cassia – Powerlines
Jamie Pollock – Won't Slow Me Down
VENUS GRRRLS – Goth Girl
Talkboy – Wrapped in Blue
Luke Royalty – I Do
Billie Marten – Garden of Eden
Taxi with Strangers – Let Loose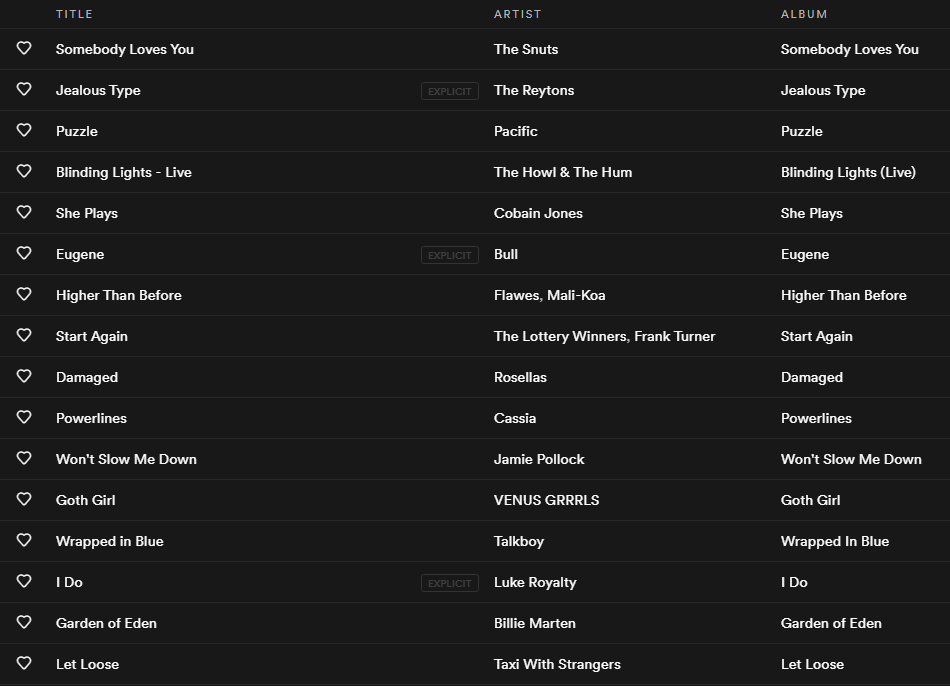 You can listen to the playlist on the following link and follow for latest updates:
https://open.spotify.com/embed/playlist/5NFaUEztlaAVHWCcDTxwRU
Any submissions for future consideration, please send to features@northernchorus.co.uk and we'll check them out!