Following the release of their critically acclaimed Autofiction album, Suede have announced four additional UK shows will be added to the tour. The band will now visit Lincoln, Portsmouth, Eastbourne, Wolverhampton, in December, preceding two headline shows at the O2 Academy Brixton.
The new record debuted at #2 in the UK album charts, with the first leg of the tour selling out across March 2023. Their live shows received widespread praise from the critics in a similar fashion to the new album, and the penultimate night in Manchester saw Suede surprising fans with a special set dedicated to the 30th anniversary of their self-titled debut album.
This was just the start of the celebrations, with the announcement of Suede30 following to reflect on their 1993 #1 Mercury Prize winning record, which sold over 100,000 copies in the first week. It became the fastest-selling debut album ever in the UK at that time.
Special limited edition 30th anniversary releases, newly mixed and mastered, are due for release from 7th July 2023. Pre-order here.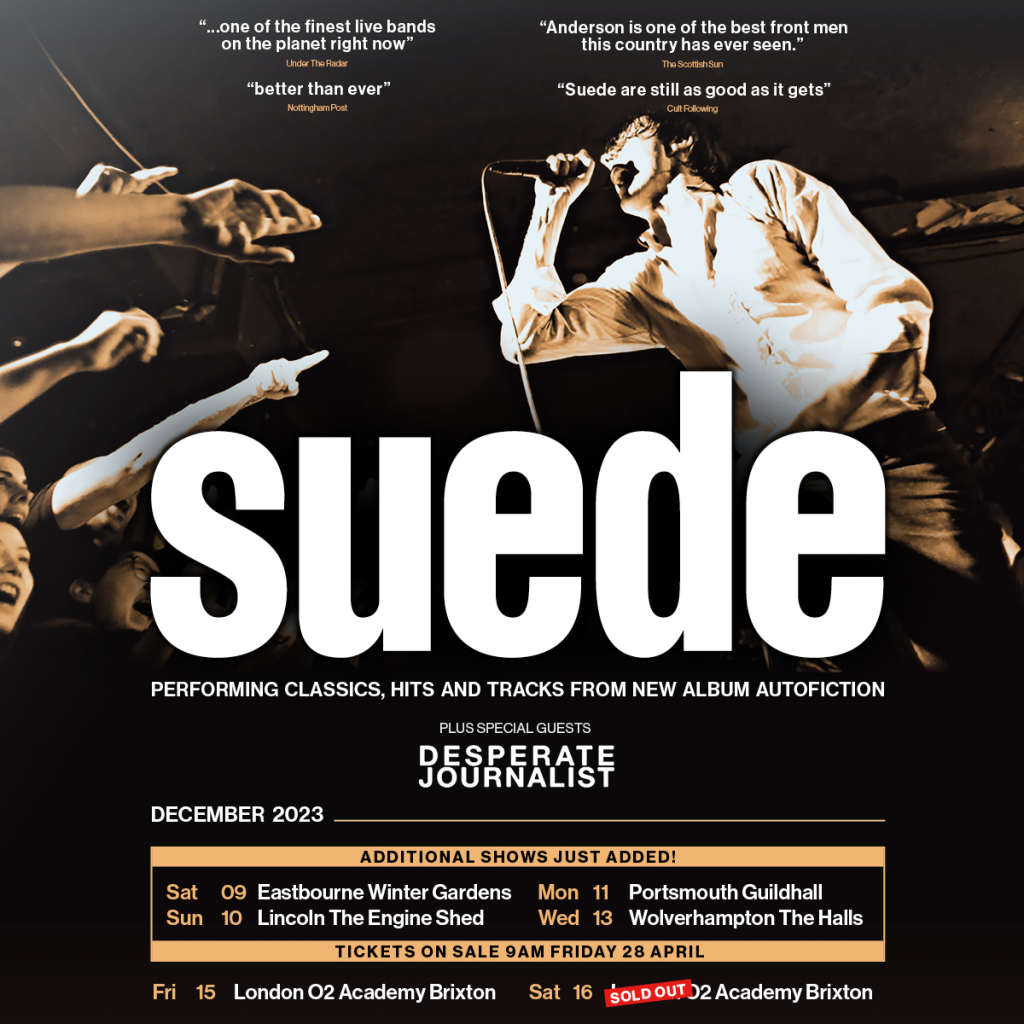 Tickets for the extra dates will be on general sale from Friday 28th April at 9am here.
Follow us on our socials:
"If you could go out for a drink with any three musicians, past or present, who would you choose and why?" – That's what we ask our guests on the Fantasy Pints Podcast! Seasons 1 & 2 are available now. You can check out all episodes on Spotify, Apple and YouTube, including interviews with DMA's, Clint Boon, Robbie Knox, The Wombats, Jamie Webster, Clinton Baptiste, Scheiffer Bates, Omid Djalili and plenty more!