Jake Bugg's first UK tour in over two years is now finally underway, with an eagerly anticipated show at Victoria Warehouse on Friday night and a Rock City homecoming scheduled for March 30th. It follows his 2021 album, 'Saturday Night, Sunday Morning', which saw the Nottingham artist make a change in sonic direction on the likes of hit singles, 'All I Need' and 'Lost'. Now, he has become the latest musician to take part in 'Under The Spotlight'.
The series was launched by menswear brand 'scotts' and has included interviews with artists such as Sam Fender and Jamie Webster, visiting some of UK music's cultural hotspots to provide some insight into their lives and careers. For the latest episode, Bugg joins presenter, Louise Schofield in the Old Blue Last, London.
Jake says: "I'm excited to get back in there and play some of the places that we love playing. Before the first lockdown, some of the gigs really went off so hopefully there'll be more of that this time. It's been an incredibly tough time for people, and I think people are just happy to be back out and enjoying life again."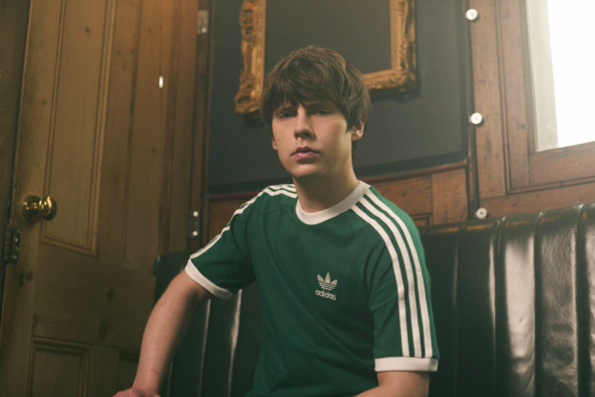 As well as discussing the latest record, Jake also talks about the ten-year anniversary of his breakthrough self-titled debut album, his evolving sound and approach to music videos. In addition to the interview, he also filmed an Under The Spotlight lookbook, which will be featured on scotts' social media channels and displayed in-store. You can check out the Spring/Summer Adidas range Jake is showcasing throughout at scotts. 
Watch the latest 'Under The Spotlight' HERE. And it's not too late to get tickets for Jake Bugg's current UK headline tour. Head to his website for a full list of dates and ticket information!
…
Follow us on our socials:
…
If you haven't already, make sure you check out our Fantasy Pints Podcast, where we interview a different guest each week and ask the one common question – "if you could go for a drink with any three musicians past or present, who would you choose any why?" Check out the episode with DMA's on Spotify, Apple, YouTube & more!