That unmistakable intro and summery, feel-good chorus, just over two minutes in length but packing a noughties indie punch, The Coral's Dreaming Of You has been an indie playlist staple for 20 years. Now, the band have breathed new life into one of their biggest hits, releasing a remastered video and audio version of the 2002 track. The news precedes the reissue of the Merseyside band's eponymous debut album, out Friday 4th March 2022 via Run On Records in association with Modern Sky.
Frontman and songwriter, James Skelly commented: "It nearly didn't make the album. It was a song we hadn't yet recorded during the main studio sessions, but when (Ian) Broudie heard it he said it had to be on there and we went back into the studio to get down this angular version that fitted the rest of the album. I'd had the song since meeting Mick and John for the first time and they said they really liked our stuff. We sat and spoke about Love, who we are massively influenced by, as he actually knew Arthur Lee a bit. I just went home from their praccy room, picked up my guitar and 'Dreaming Of You' came out of nowhere."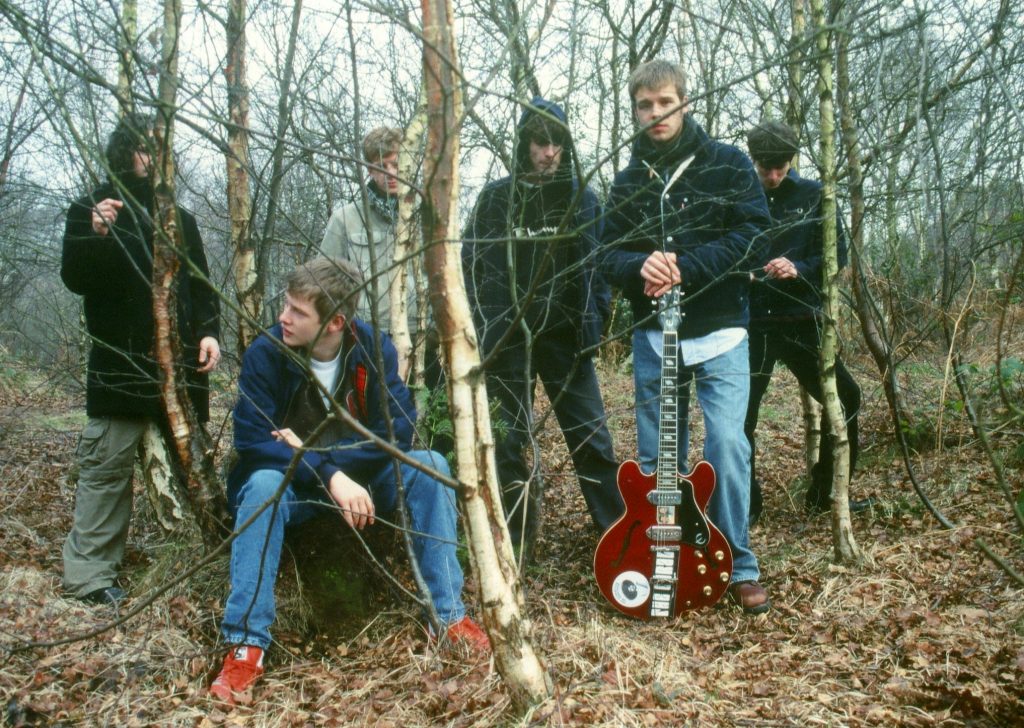 The release is accompanied by B-Side, 'Another Turn In The Lock', which features in the extensive reissue's extras collection. The Coral will also be heading out on their first headline tour in over three years, with 12 UK dates starting next month. Support for the tour will come from Cut Glass Kids, Marvin Powell, The Dream Machine, Louis Croft, Rianne Downey and Brooke Combe, appearing over the following dates:
Thu 3 March 2022 Sheffield, Leadmill (w/ Cut Glass Kings and Marvin Powell)
Fri 4 March 2022 Birmingham, O2 Institute (w/ Cut Glass Kings)
Sat 5 March 2022 Manchester, Albert Hall (w/ Cut Glass Kings and Marvin Powell) – SOLD OUT
Thu 10 March 2022 London, O2 Forum Kentish Town (w/Cut Glass Kings and Marvin Powell)
Fri 11 March 2022 Bristol, Marble Factory (w/Cut Glass Kings and Marvin Powell)
Sat 12 March 2022 Oxford, O2 Academy (w/ Glass Kings and Marvin Powell)
Thu 17 March 2022 Leeds, Beckett Students Union (w/ Cut Glass Kings and Marvin Powell)
Fri 18 March 2022 Nottingham, The Level (w/ The Dream Machine and Louis Croft)
Sat 19 March 2022 Glasgow, Barrowland (w/ Cut Glass Kings)
Thu 24 March 2022 Newcastle, Riverside (w/ Cut Glass Kings)
Fri 25 March 2022 Liverpool, The Invisible Wind Factory (w/ Cut Glass Kings and Rianne Downey) – SOLD OUT
Sat 26 March 2022 Liverpool, The Invisible Wind Factory (w/ Brooke Combe and The Dream Machine) – SOLD OUT
All remaining tickets for The Coral's 20th Anniversary Tour are available now via www.gigsandtours.com  and www.ticketmaster.co.uk. You can listen to the remastered version of 'Dreaming of You' HERE. You can watch the remastered video HERE.
…
Follow us on our socials:
…
If you haven't already, make sure you check out our Fantasy Pints Podcast, where we interview a different guest each week and ask the one common question – "if you could go for a drink with any three musicians past or present, who would you choose any why?" Check out the latest episode with DMA's on Spotify, Apple, YouTube & more!