Liverpool's Jamie Webster has announced his biggest career news to date, confirming a homecoming show at the M&S Bank Arena on Saturday 19th November 2022. The announcement of the 11k capacity arena date follows a jubilant hometown gig at the Guild of Students, which preceded news that all three 2021 dates at the Liverpool Olympia in December had sold out. (You can listen to our podcast with Jamie on Spotify, Apple and YouTube.)
With his second album, 'MOMENTS' due for release on January 28th, Webster has also unveiled his third single of the year in the shape of 'Davey Kane'. The new track is about the reform of the British criminal justice system, based on Jamie's experience seeing friends fall into prison at a young age. It will be the opening track on the 2022 record!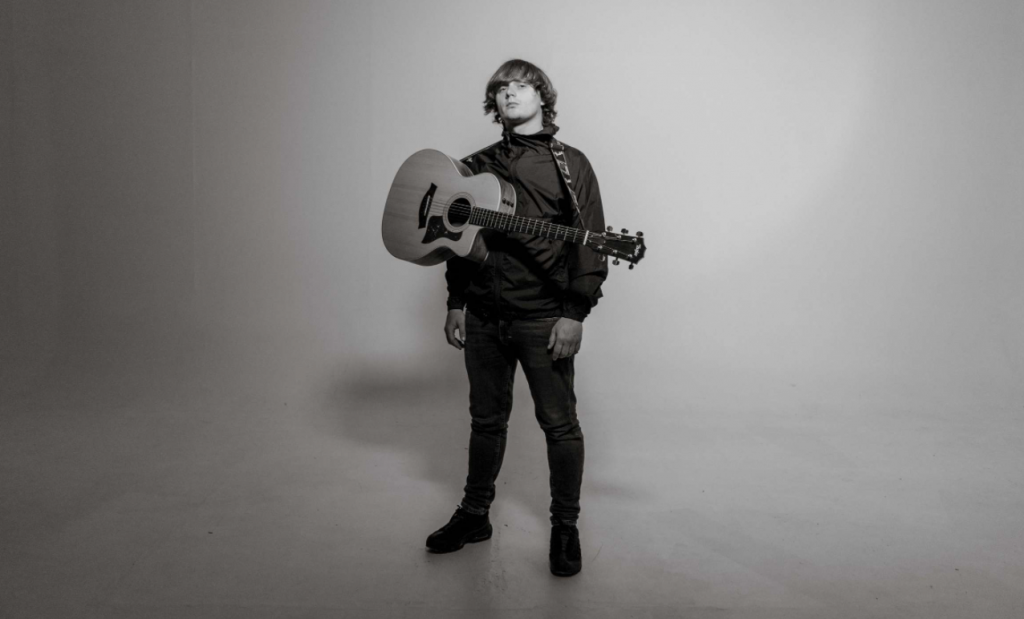 Jamie commented: "With the high level of crime and corruption in government and business, why are the working-class people the only ones who have to live in the shadows of their previous and, in most cases, petty crimes? Prisons in the UK have a "lock them up and throw away the key" mentality with no real effort made to change people's situations. Davey Kane being locked in a cold and grey cell does neither him nor society any favours once he gets on the outside."
Read more about 'MOMENTS' here. Tickets for the much anticipated arena debut go on general sale Friday 29th October 2021 at 10am, with a fan pre-sale two days prior for anyone pre-ordering the new album. Jamie Webster's confirmed UK and Ireland live dates are as follows.
Tue 30 Nov – Glasgow, SWG3
Wed 1 Dec – Newcastle, Boilershop
Thu 2 Dec – Leeds, Beckett Student Union
Sat 4 Dec 2021 – Birmingham, Academy 2
Tue 7 Dec 2021– Cardiff, Tramshed
Wed 8 Dec 2021– Bristol, Thekla
Thu 9 Dec 2021– London, Scala
Sat 11 Dec 2021 – Belfast, Limelight 1
Mon 13 Dec 2021 – Dublin, Academy
Tue 14 Dec 2021– Manchester, O2 Ritz
Thu 16 Dec 2021 – Liverpool, Eventim Olympia – SOLD OUT
Fri 17 Dec 2021 – Liverpool, Eventim Olympia – SOLD OUT
Sat 18 Dec 2021 – Liverpool, Eventim Olympia – SOLD OUT
Sat 19 Nov 2022 – Liverpool, M&S Bank Arena
Remaining tickets for all previously announced shows are available at See Tickets with fans urged to visit www.jamiewebstermusic.com for updates and new announcements.
…
Follow us on our socials:
…
…
If you haven't already, make sure you check out our Fantasy Pints Podcast, where we interview a different guest each week and ask the one common question – "if you could go for a drink with any three musicians past or present, who would you choose any why?" Latest episode below!