After receiving the BBC Sound of 2016 nomination five years ago, Ripon singer-songwriter, Billie Marten has gone from strength to strength, releasing two critically acclaimed albums along the way. Now, on the verge of releasing her third studio album, 'Flora Fauna', we are anticipating Billie's boldest record to date.
As we head towards Friday's release, Billie has just bagged herself a 'Hottest Record in the World' nod from long-term admirer, Annie Mac. The new single, 'Human Replacement' followed acclaimed singles 'Creature of Mine' and 'Garden of Eden', creating a real buzz ahead of the third studio album release.
We spoke to Billie about the new single and upcoming album, 'Flora Fauna'. We also discussed life in lockdown, breaking through at such a young age, female representation in the the music industry and plenty more!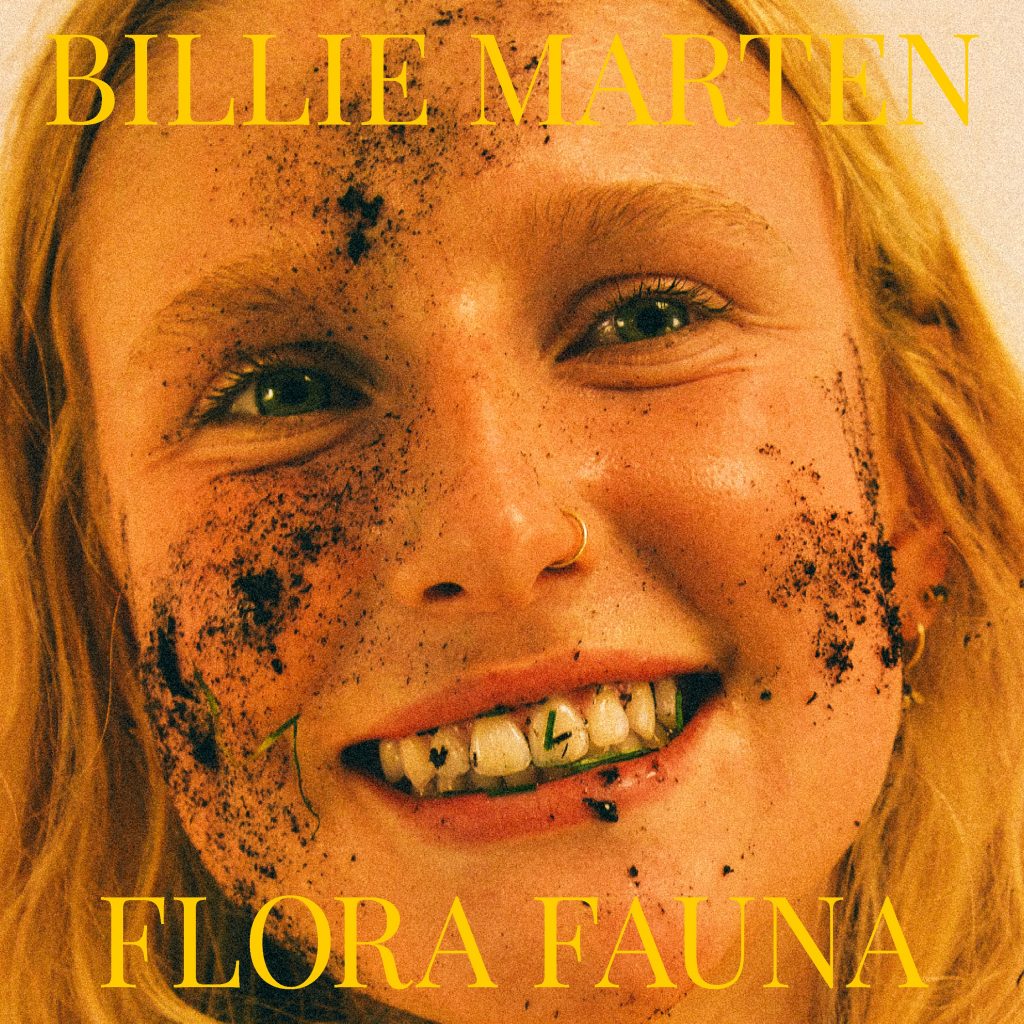 NC: There's only one way to start with the new album out on Friday, can you sum up how you're feeling ahead of release?
Billie: "I feel anticipation but also a sense of pride. I'm just really happy about it and can't wait for people to hear it."
NC: And it must have been the strangest circumstances so far surrounding this release due to the pandemic. How has lockdown affected you personally and the preparation for the album?
Billie: "I've actually really enjoyed lockdown. I spent the first six months up north escaping everything and then came down to London just around the time we could start making music again so went straight into recording the album. The music hasn't really been affected too much, we've just been told record store shows are happening soon too. So I've been very lucky actually."
NC: So there was never a temptation to put anything on hold due to the pandemic?
Billie: "I know a few artists have released digitally and delayed the rest of the campaign for a year or so, and I suppose we did delay things a touch because we wanted to make sure we got everything right. Creatively I needed to sort everything properly and it all worked out in the end."
NC: Without live shows to test out the new material live, have you managed to gauge the fans reactions online?
Billie: "People have been a lot more vocal online and it seems a close knit community, which I don't think would have happened if we were out and about playing the new stuff. So we have managed to work it out that way which has been nice."
NC: Your latest track, 'Human Replacement' was named Annie Mac's 'Hottest Record in the World'. Can you give us a bit of a background on the track and what did that recognition mean to you?
Billie: "Annie is just a dream, she has supported me from the very beginning which is lovely. Even though she's leaving soon she is still playing my songs, which is really nice. 'Human Replacement' was written at a time in London when there were so many horrific things going on, with shootings and stabbings most days. I was working with my producer at the time and I just thought it would be really weird if I didn't speak about it. I tackled the subject of not being able to go outside at night as a woman head on, and it came out in this visceral, dirty song, which it needed to be."
NC: Aside from the singles you've already released, are there any tracks that particularly stand out for you, that you're excited for the fans to hear or to play live?
Billie: "There's a song called 'Liquid Love' which I'm really excited about. I think that will be the next single and I just really loved creating the new sound, it doesn't sound like anything I've ever done before. When we were recording it, it just felt like a new territory and it's a very honest song, so I'm looking forward to people hearing that one."
NC: As you broke through at such a young age, have you noticed a progression in the maturity of your songwriting and music, particularly looking at this album?
Billie: "Obviously we will still play the older stuff live because that's what people know and they'll always be there, but I have noticed looking back how much I thought I knew at the time compared to how much I know now, which still isn't a lot! When you're 14/15, you have this entirely incorrect overview of the world. I think I was also trying so hard to learn about language that it overrode my storytelling and the messages I was trying to put out in my songs. I think now I've found the right balance so there is more of an honest voice coming out in my music."
NC: There has been a lot made of festival lineups this year highlighting the gender misrepresentation in music. What is your opinion on this and how the industry needs to change?
Billie: "It hasn't really progressed at all. We see Wolf Alice and London Grammar getting good slots on festival lineups but they don't represent all of music in terms of different genres and backgrounds. It's not acceptable anymore to have an 80% male lineup at a festival, there are actually more female than male artists out there at the minute but for some reason male artists get preference."
NC: When you were breaking through into the industry was it something you were aware of and did it make things harder for you?
Billie: "To be honest, as a young teen back then I wasn't fully aware of the problem, but I definitely felt slightly manipulated into thinking I knew less than men in the industry, which even if true is unfair. When you're starting out in music what you need is self belief and lots of young artists don't have that or aren't encouraged enough to believe in themselves."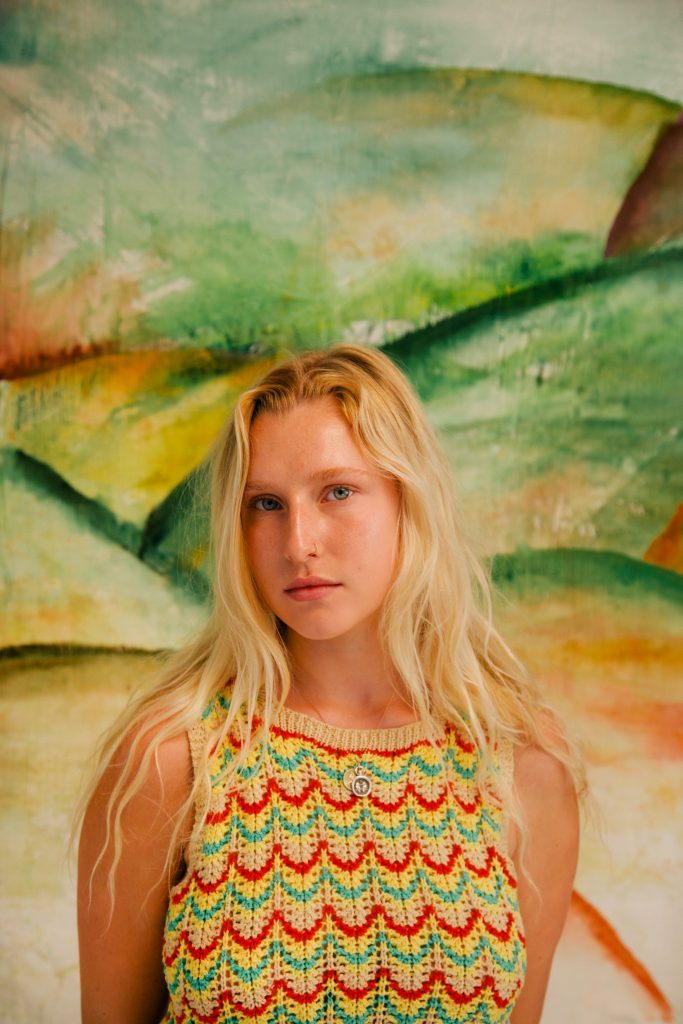 NC: So as we look ahead to 2021 and the return of live music, where can people see you playing and where are you looking forward to playing most?
Billie: "We kick off with the record store shows down south in July and then we've got some really good festivals such as Kendal Calling and Green Man. The tour kicks off in September through to October, I'm just really looking forward to seeing people again. I'm looking forward to playing Brudenell, it's a special venue for me. It was my local, I've played there a couple of times and seen so many artists there so it will be nice to go back. Also the London show at Earth will be a nice day, I've supported there twice so I know the venue well."
NC: So I'm sure you resonated with the importance of organisations such as Music Venue Trust working hard to support these smaller venues during the pandemic?
Billie: "Massively, I remember the petition to save so many important places in music. We are nothing without these regional shows, you can't just play in London. The most important gigs for me are always the smaller shows, it's a great place to get to know people. I really felt for the people who work hard behind the scenes too, their lives were put on hold. Fingers crossed they can get back to work in the near future!"
NC: Finally, what's the one thing you have missed most during the pandemic and looking forward to once normality resumes?
Billie: "I'm looking forward to the act of spontanity. One day waking up and visiting somewhere that I fancy on the day or seeing friends I haven't seen for a while, that would be amazing."
'Flora Fauna' is out this Friday – 21st May! In the meantime, you can check out the video for 'Human Replacement' below:
Follow us on our socials: