Tranquility Base Hotel & Casino Quiz!
Arctic Monkeys have confirmed the release date for their seventh album, "The Car", out October 21st. We're revisiting their last offering from 2018 with this week's quiz, the divisive concept album, "Tranquility Base Hotel & Casino". For each track, you need to complete the lyric. Do you know your front flipping monster trucks from your American Sports?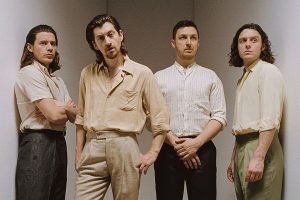 Follow us on our socials:
"If you could go out for a drink with any three musicians, past or present, who would you choose and why?" – That's what we ask our guests on the Fantasy Pints Podcast! Season 2 is underway now, with the latest episode below. You can check out all episodes on Spotify, Apple and YouTube, including interviews with DMA's, The Wombats, Jamie Webster, Phoenix Nights' psychic Clinton Baptiste, impressionist Scheiffer Bates and plenty more!