Glastonbury Quiz!
It's that time of year again, as tickets for the UK's flagship event are released this weekend. To get into the Glastonbury spirit, here are 10 line ups with one headliner missing for each, can you score 100%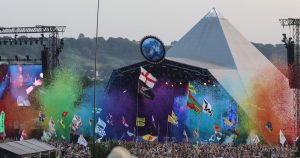 …
Follow us on our socials:
You can check out all episodes of our podcast on Spotify, Apple and YouTube, including interviews with DMA's, Clint Boon, Robbie Knox, The Wombats, Jamie Webster, Clinton Baptiste, Scheiffer Bates, Omid Djalili and plenty more!