It's nearly Christmas, and yes we're more than happy to recycle old classics from Slade, Wizzard, Mariah Carey and The Pogues each year, but what about the tracks that fly under the radar every December? We have put together a list of our 'Top 20 Alternative Christmas Songs' to help you step into Christmas this year, including some excellent covers, plenty of noughties indie festive offerings, and some genius musical creations all round. So could one of these be your new festive favourite?
20) THE FALL – HARK THE HERALD ANGELS SING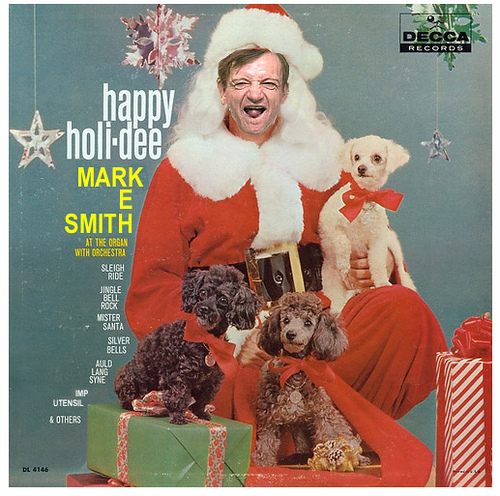 The genius of the late Mark E Smith lent itself to a number of festive efforts, but none more amusing than The Fall's take on classic Christmas carol, "Hark The Herald Angels Sing". Not the traditional release you'd expect from Manchester post punk outfit, but somewhow it worked. Sadly Mark passed away in 2018 but his extensive back catalogue of music lives on, so give it a play this Christmas!
…
19) COURTNEY BARNETT – BOXING DAY BLUES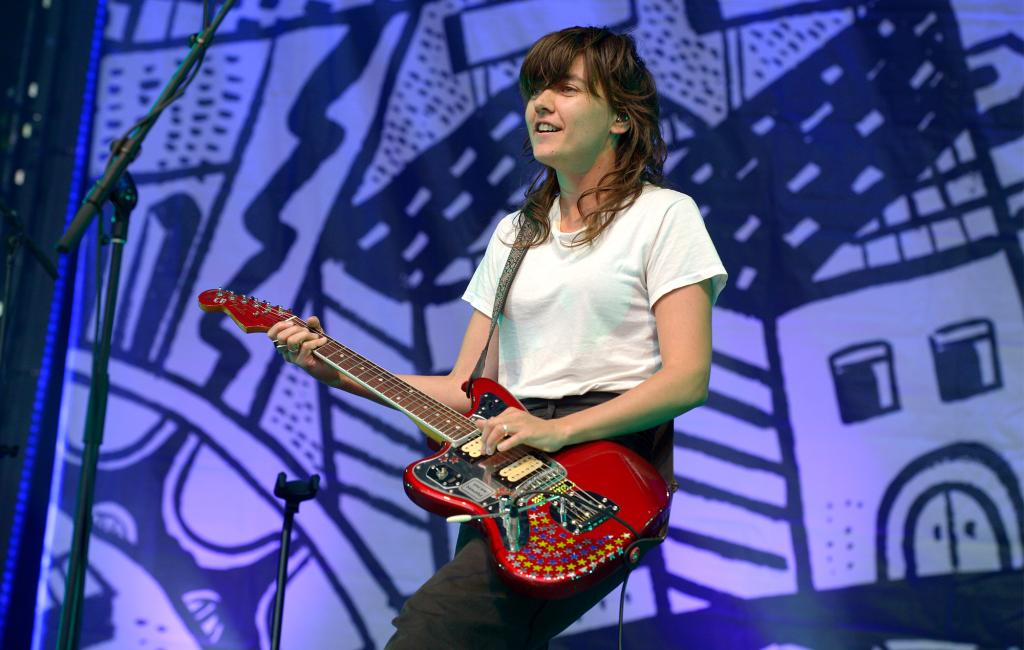 We've all had the "Boxing Day Blues", when you're feeling guilty wondering how on earth you possibly consumed that amount of calories in one day, before proceeding to snack on leftover turkey sandwiches and grazing through crisps and chocolate. Not quite the lyrics from Australian singer-songwriter, Courtney Barnett, but a great track nonetheless. "Boxing Day Blues (Revisited)" saw Courtney pick up the pace ever so slightly!
…
18) THE WOMBATS – IS THIS CHRISTMAS?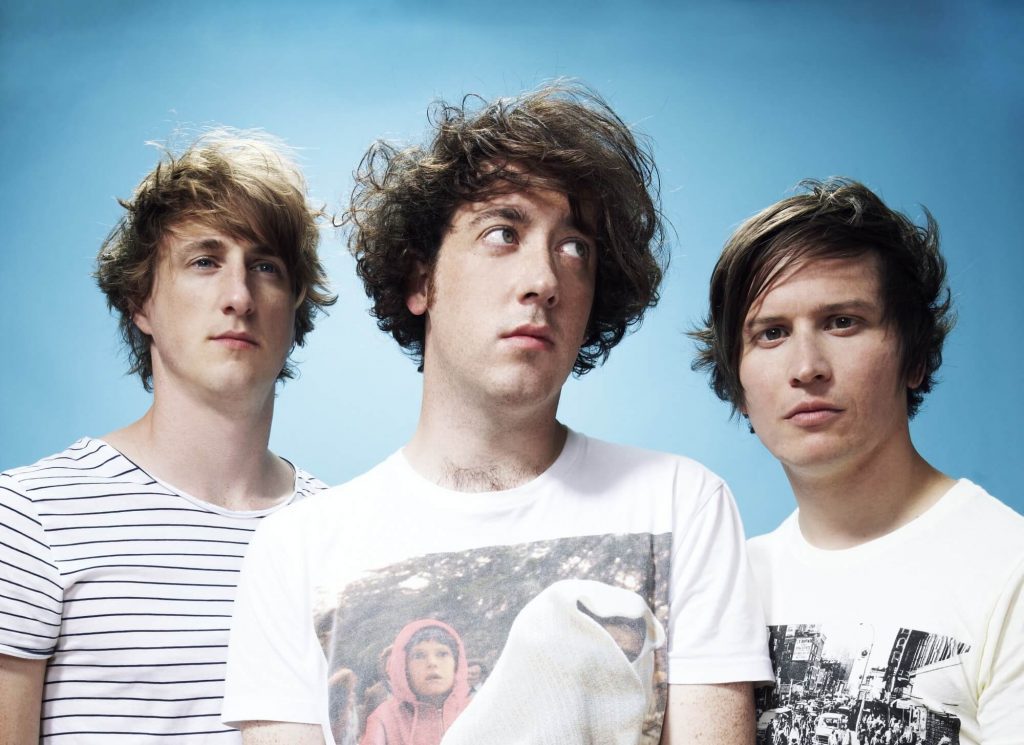 The Wombats are still going strong in 2022, but if you fancy re-visiting the raw 2007 version of the band, revelling in the success of debut album, "A Guide To Love, Loss, and Desperation", then this is the Christmas track for you. The first of several "noughties indie" Christmas releases and evident of a young band having a bit of fun with their music early on.
…
17) PHOEBE BRIDGERS – SO MUCH WINE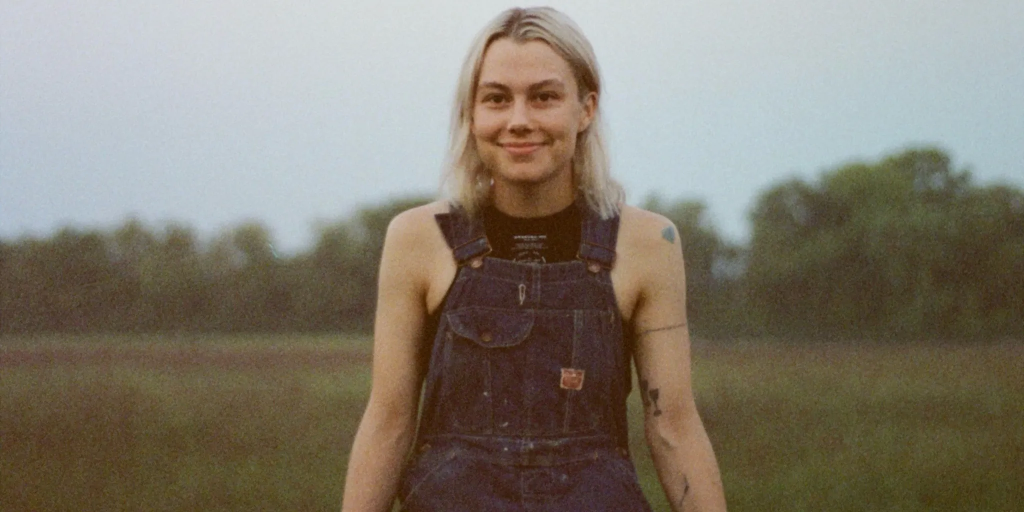 The first of two 2022 entries in our list is Phoebe Bridgers, who puts her excellent unique spin on Christmas this year with "So Much Wine". Christmas releases have become an annual tradition for the L.A. singer-songwriter, who has enjoyed a remarkable breakthrough over the last few years. All proceeds from the track will be going to Los Angeles LGBTQ Center, which specialises in substance abuse and people living with HIV, making the new release that little bit more special.
…
16) CIRCA WAVES – MISS CHRISTMAS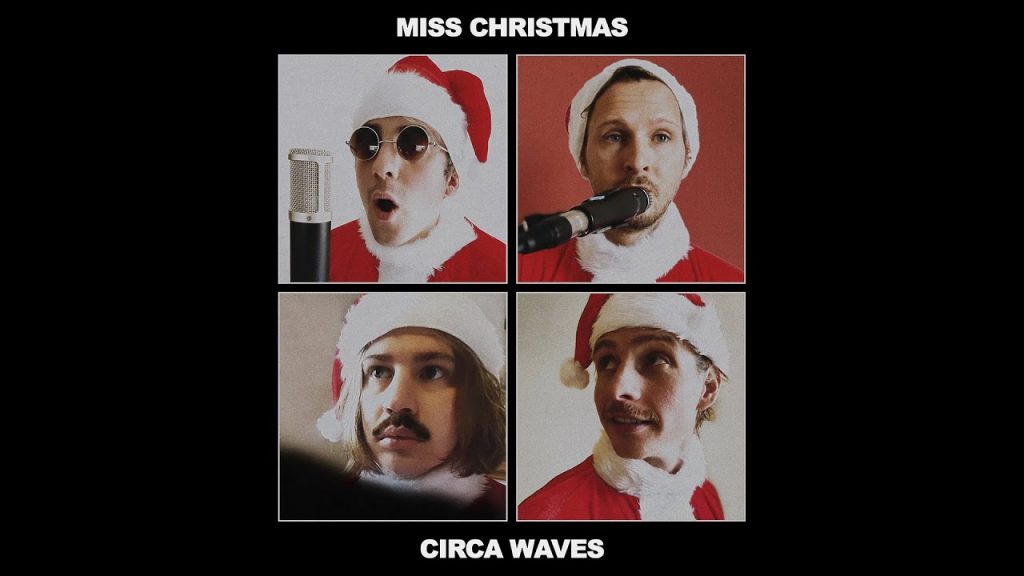 Everyone's favourite daytime festival band are next on the list. Circa Waves followed up their March 2020 album Sad Happy with a festive track, following in the footsteps of their city heroes John Lennon and Paul McCartney. The Liverpudlians set out to make a Christmas song that felt timeless, and frontman Kieran Shudall told NME "As no one's been able to hug their family for half a year we wanted to give you this song. A warm Christmassy cuddle to tide you over till Covid gets chinned out its shoes in 2021″.
…
15) THE FUTUREHEADS – CHRISTMAS WAS BETTER IN THE 80'S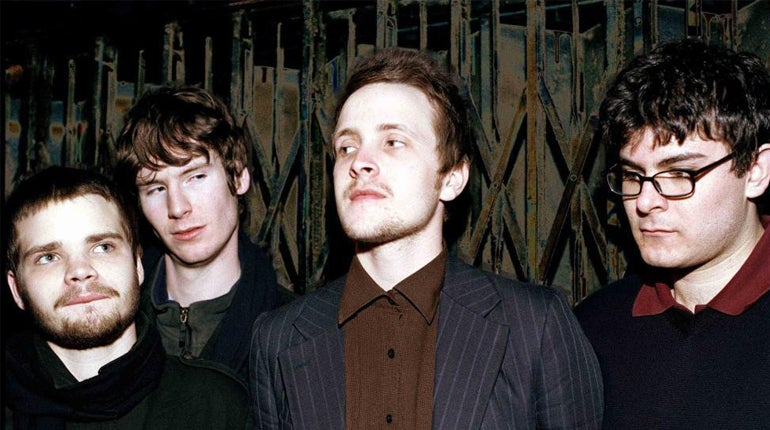 Sunderland noughties indie group, The Futureheads took the classic "it was better back in my day" cliche and made it all about Christmas. Apparently Christmas was better without the emergence of elves on our shelves and Mariah Carey on our December playlists. I suppose "Wonderful Christmastime", "Do They Know It's Christmas?", and "Fairytale of New York" were all released in this decade, so maybe they have a point?
…
14) WOLF ALICE – SANTA BABY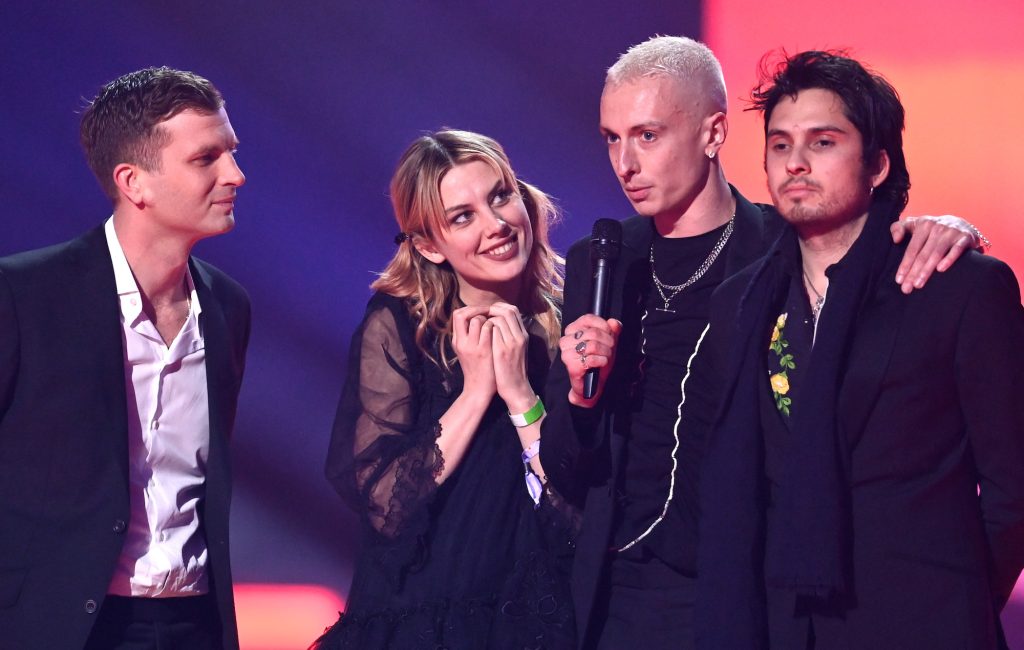 The current holders of "Best British Band" at the BRIT Awards are no strangers to trying their hands at a Christmas cover, and it was "Santa Baby" that turned out to be the perfect match for Ellie Rowsell's stunning vocals. Many have tried their hand at this Christmas classic, including Kylie Minogue, but Wolf Alice's recording at Strongroom Studios in London certainly stands tall amongst the crowd.
…
13) THE CRIBS – CHRISTMAS (ALL YEAR LONG)
The release of Night Network saw The Cribs returning to form in 2020, and the icing on the cake was this festive release at the end of the year. Initially only released as a limited edition flexi dic, the track finally entered the public domain last Christmas. Described as a 'big fuzzy stomper' by the Wakefield band, this isn't your typical Christmas hit. However during a time when many were reminiscing about live gigs, this was the closest thing they were going to get to a Brudenell-esque Cribsmas.
…
12) GLASVEGAS – A SNOWFLAKE FELL (AND IT FELT LIKE A KISS)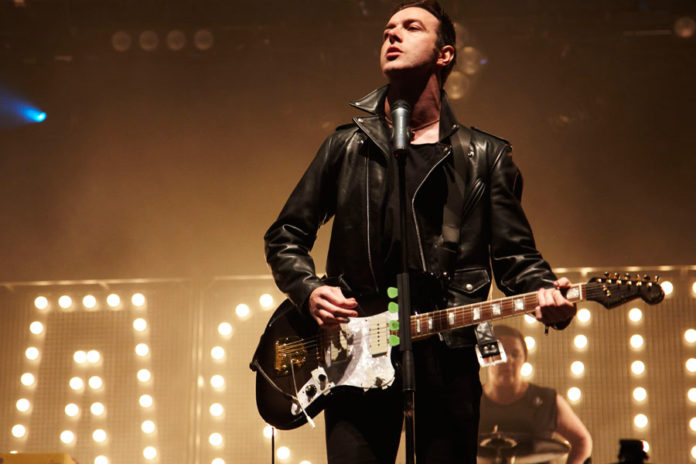 The next from our favourite era, as Scottish noughties indie rockers, Glasvegas released this gem from their Christmas-themed EP in December 2008. The band recently made a comeback but have a lasting legacy in the genre based on more than just this festive offering. However when it comes to alternative Christmas tracks, this must surely make every list. They followed it up four years later with another Christmas charity release in the shape of 'No Her, No HYmN'.
…
11) THE BIG MOON – CAROL OF THE BELLS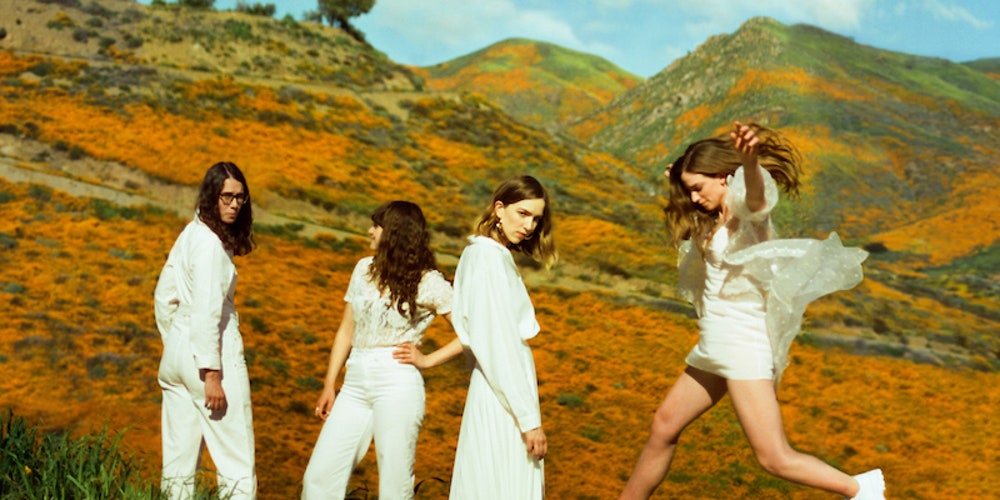 The Big Moon are one of our favourite bands here at Northern Chorus, with their 2020 album "Walking Like We Do" regarded as one of the stand-out albums of that year, along with their Manchester Academy performance in 2022 in the running for our best live show this year. In December 2019, the indie band put their unique spin on the classic "Carol of the Bells", an 'outside of the box' choice to say the least. But once again, it proved to be a perfect pairing!
…
10) LOTTERY WINNERS – CHRISTMAS (I WON'T BE ALONE)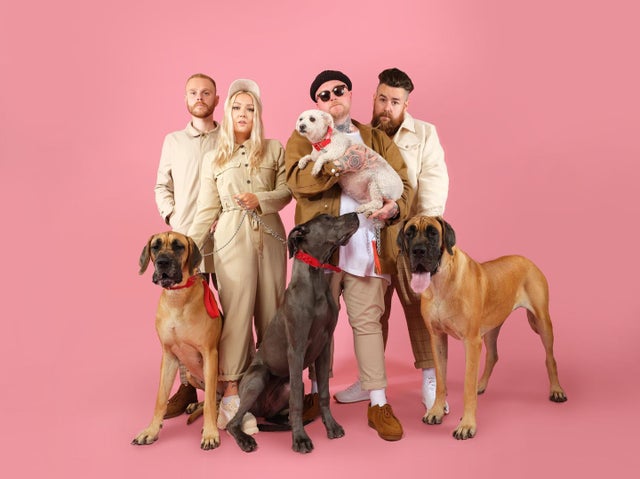 In our recent podcast with Thom Rylance of the Lottery Winners, I asked if we can expect a Christmas cover at the Albert Hall gig this month. His response, "I actually wrote a Christmas song last year and it's really good". Just a week later, it was confirmed on the band's socials and the new single is now out there for fans to enjoy. Another tick in the box for the ongoing conveyor belt of hits from this Leigh band, who Clint Boon told us will "release a worldwide hit in the next few years".
…
9) HURTS – ALL I WANT FOR CHRISTMAS IS NEW YEAR'S DAY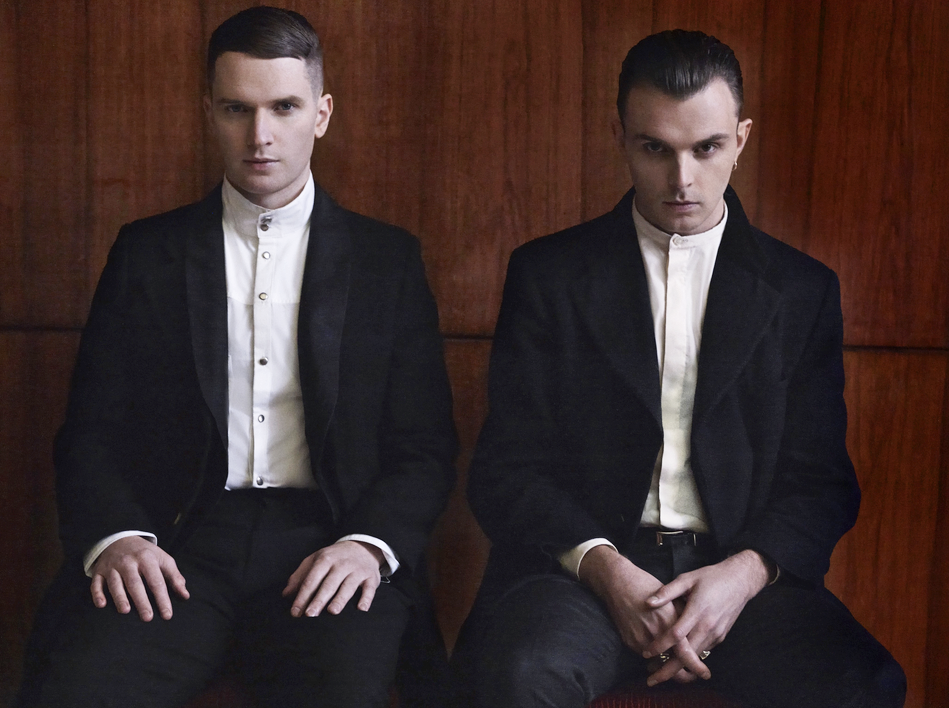 Now for an "anti-Christmas" song from Manchester synth kings, Hurts. The story of just wanting to put the year behind you and move onto a fresh start in January, and I'm sure many will relate to the lyrics from Theo Hutchcraft and Adam Anderson. It followed stellar hits, "Better Than Love", "Wonderful Life" and "Stay", which saw the duo team up with longtime producer Joe Cross, now of the Courteeners.
…
8) PAUL HEATON & JACQUI ABBOTT – CHRISTMAS (AND DAD WANTS HER BACK)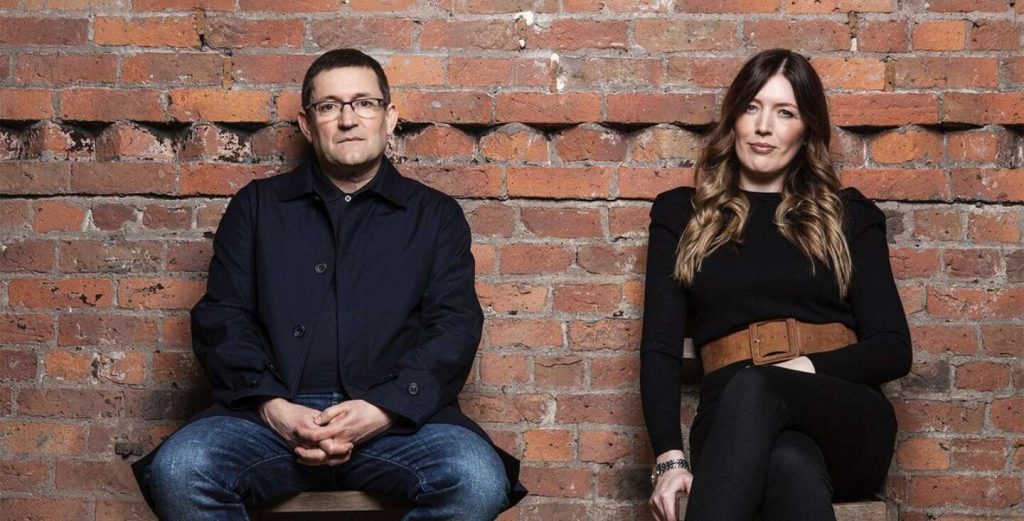 Paul Heaton & Jacqui Abbott will headline Neighbourhood Weekender in 2023, and we were treated to a new Christmas release in 2020, a year before they headlined the second stage at the Warrington festival. The duo, formerly of The Beautiful South, performed their track live on quiz show Pointless as part of the Christmas special, which I'm sure may see a reprise this month. It's a great song and everything we have come to expect from the pair, with their iconic, complimentary vocals now set to grace our Christmas playlists for years to come.
…
7) COURTEENERS – WINTER WONDERLAND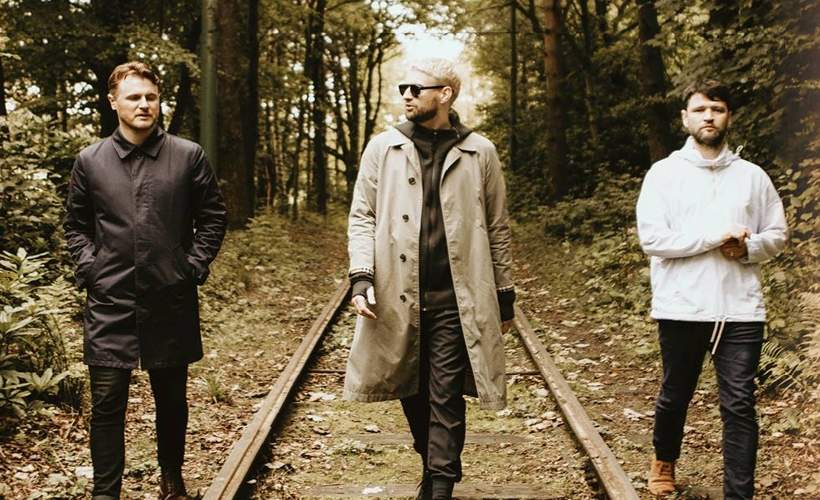 They were mentioned just above, and now it's the turn of Liam Fray and the Courteeners to take on Christmas. Written on Norah Jones' piano at her home in New York, the wonderful "Winter Wonderland" saw Fray later invited to perform the track at a show curated by Lou Reed in the same city. The single saw all profits donated to Shelter – the housing and homeless charity. It also featured on Courteeners' winter setlists, quickly becoming a hit with fans.
…
6) SAM FENDER – WINTER SONG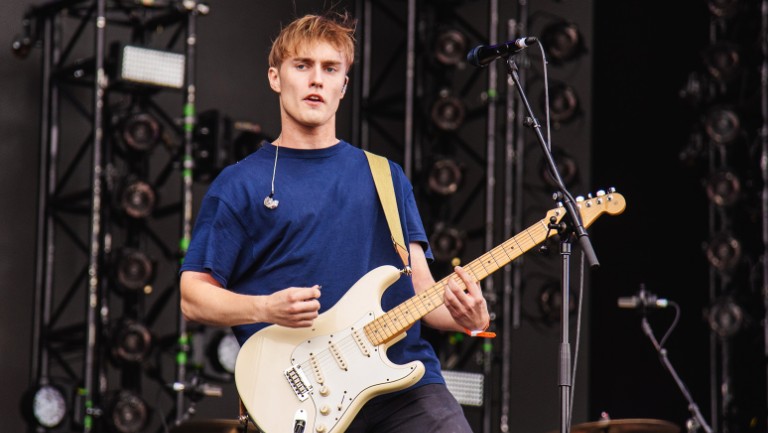 Sam Fender returned following the success of his 2019 debut album Hypersonic Missiles with a haunting cover of Lindisfarne's Winter Song. Again looking to avoid the stereotypical Christmas tracks, this was a nod to one of Sam's heroes in Alan Hull, a popular figure in the North East. Sam recently performed an excellent live version of the track at Sage Gateshead with the Royal Northern Sinfonia as part of a live Christmas YouTube stream.
…
5) BADLY DRAWN BOY – DONNA & BLITZEN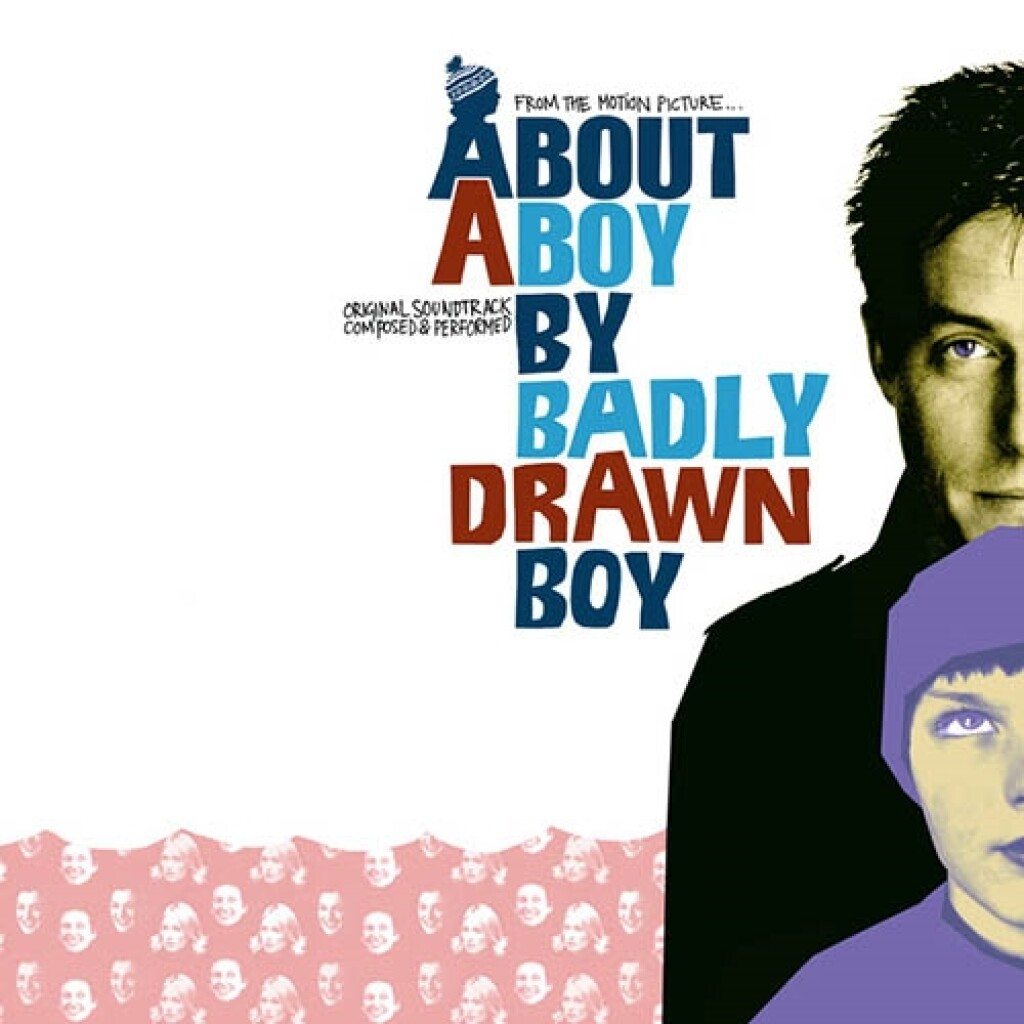 Recently featured in our glowing review of the Lightning Seeds at Albert Hall, Badly Drawn Boy has an unconventional persona on stage to say the least. However, this Christmas track, which featured on his soundtrack album for the Hugh Grant film "About a Boy", is a soothing festive track and remains one of his finest releases. Lyrically and vocally, Badly Drawn Boy turned out to be the perfect man for the job, and let's hope his recent re-emergence spurs on more of the same.
…
4) ELBOW – GOLDEN SLUMBERS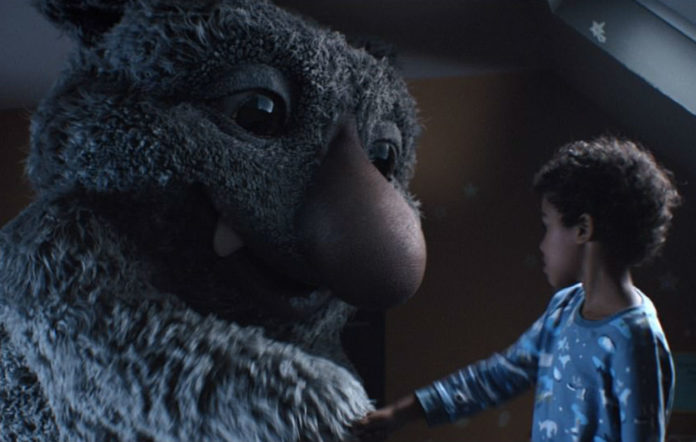 The first of two John Lewis Christmas advert soundtracks in our Top 5 is from Elbow. Guy Garvey's warm tones on this Beatles classic was the backdrop for Moz the Monster's short festive story in 2017, and instantly soared up the charts. Whose voice says settling around the living room fire at Christmas better than Guy Garvey, after all? He said, "This project was such a pleasure. The director Michel Gondry and The Beatles did all the work for us. We are really proud to be involved".
…
3) BLOSSOMS – CHRISTMAS EVE (SOUL PURPOSE) / IT'S GOING TO BE A COLD WINTER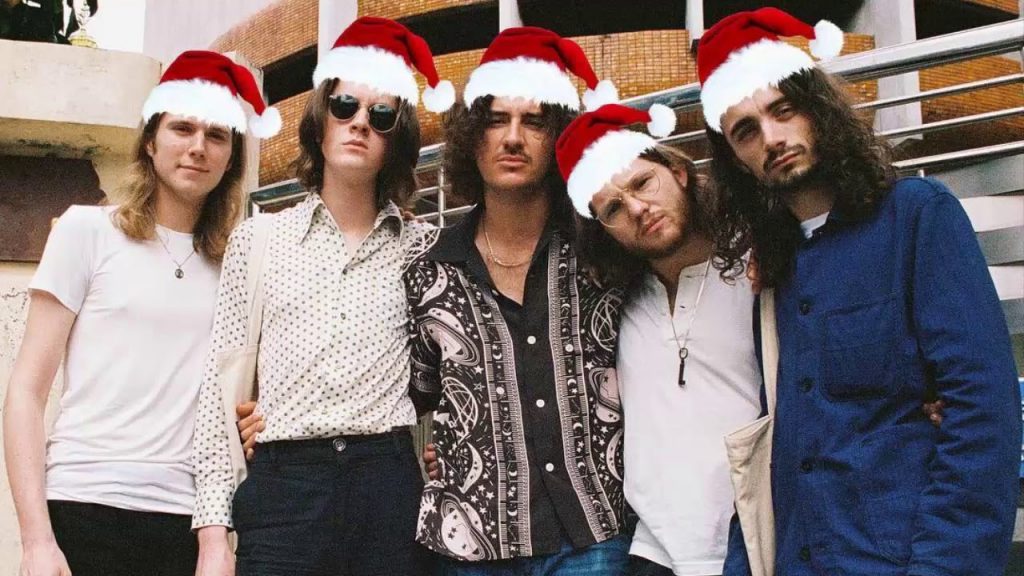 Two for the price of one now, as the Stockport five-piece release two Christmas singles in 2020, following on from their excellent 2019 cover of Paul McCartney's A Wonderful Christmastime. Frontman and songwriter, Tom Ogden, known for his ability to churn out catchy hits at impressive speed, wrote Christmas Eve (Soul Purpose) accidentally, as he told Radio X his girlfriend thought a newly written track sounded festive, and thus the lyrics were transformed to match. It's Going to Be a Cold Winter is as good, if not better, so be sure to check these out.
…
2) LILY ALLEN – SOMEWHERE ONLY WE KNOW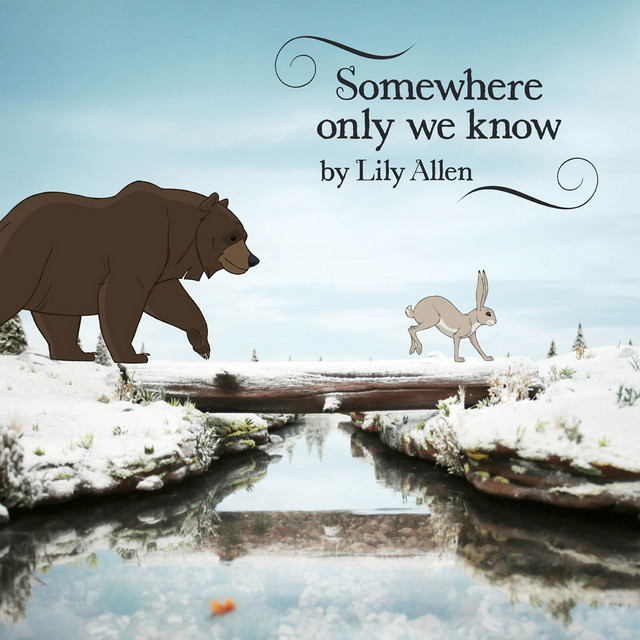 Okay, so maybe not a song that went under the radar, but Lily Allen's cover of Keane for the John Lewis advert was the cover we never knew we needed. The song itself has nothing to do with Christmas, however use it as the backdrop to one of John Lewis's early festive creations in the shape of "The Bear and The Hare", and you've got a hit. This was everywhere at the time and incredibly turns 10 years old next year!
…
1) LIAM GALLAGHER – ALL YOU'RE DREAMING OF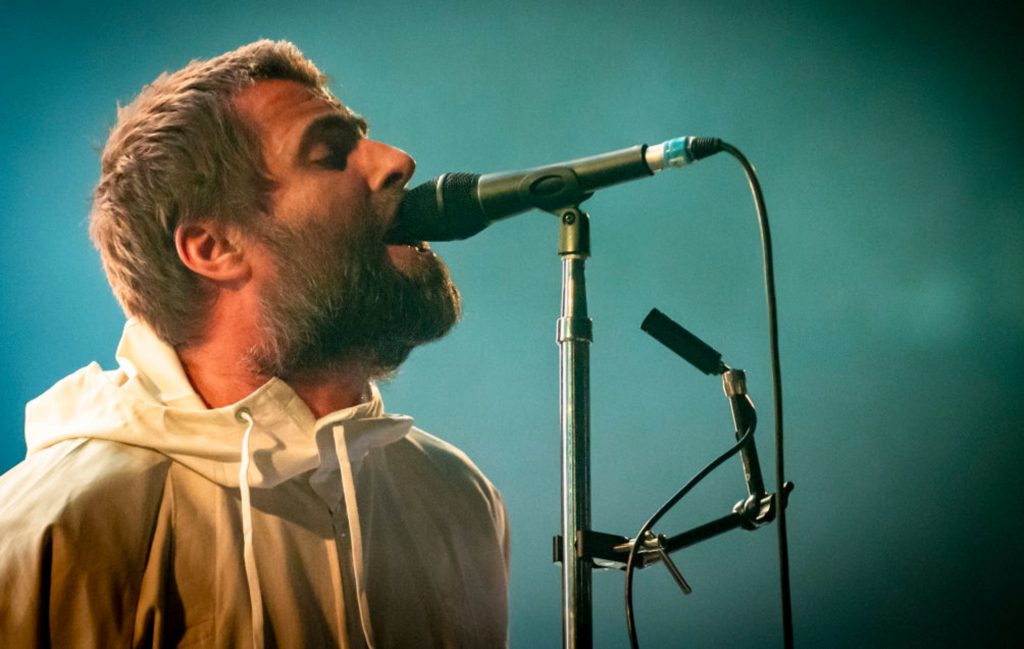 And our winner is the best-selling vinyl single release of 2020. When LG released this gem it was a much needed pick-me-up for fans struggling through the pandemic. With all proceeds going to Action For Children UK, this wholesome release showed the softer side to Liam Gallagher. The side we saw in the likes of Stand By Me, Rockin' Chair, Wonderwall and more recently in For What It's Worth. An instant classic and a contender for single of the year in 2020, this was a festive treat to the ears two years ago.
Do you agree with our choices or are there any glaring omissions? Have your say!
Oh, and an honourable mention to Krampus by The Lathums, which completely slipped our minds but deserves a shout out on this list. Merry Christmas!
….
Follow us on our socials:
"If you could go out for a drink with any three musicians, past or present, who would you choose and why?" – That's what we ask our guests on the Fantasy Pints Podcast! Season 2 is underway now, with the latest episode below. You can check out all episodes on Spotify, Apple and YouTube, including interviews with DMA's, The Wombats, Jamie Webster, Phoenix Nights' psychic Clinton Baptiste, impressionist Scheiffer Bates and plenty more!