Reading & Leeds – Complete the Lineups Part 2!
Last week, following the first lineup announcement for Reading & Leeds 2022, we gave you 1999-2010. This week, it's time for Part 2! Can you identify the missing headliners from these Reading & Leeds lineups from 2011-2022?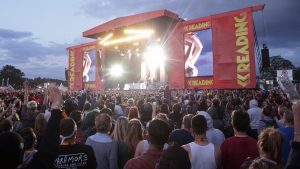 …
Follow us on our socials:
…
If you haven't already, make sure you check out our Fantasy Pints Podcast, where we interview a different guest each week and ask the one common question – "if you could go for a drink with any three musicians past or present, who would you choose any why?" Check out the latest episode with DMA's on Spotify, Apple, YouTube & more!